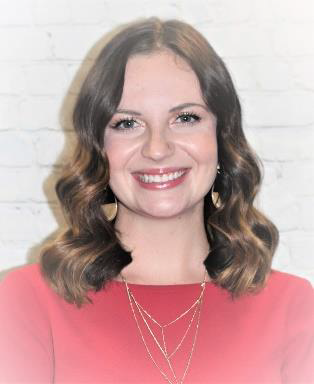 A graduate of Indiana University (IU) with a B.S. in Occupational Health and Safety and a minor in Psychology, Kelsie specializes in land survey, staking and engineering safety, safety systems for both construction and general industries, and contractor prequalification systems. Kelsie serves as a Contract Safety Director for a number of construction and manufacturing clients in Central Indiana.
Kelsie is knowledgeable in general site/facility consultation, employee and management training and site safety representation. She is responsible for delivering company safety training presentations, developing and implementing company policies and procedures, managing workers' compensation claims, and performing project audits, to name a few. Kelsie has completed the OSHA 30 Hour Course for Construction, Adult/Infant First-Aid/CPR/AED training and is proficient in both general industry and construction OSHA standards.
Kelsie holds the GSP (Graduate Safety Professional) designation through the BCSP (Board of Certified Safety Professionals). Additionally, she recently accepted a position on the Central Indiana American Society of Safety Professionals (CI-ASSP) as the Social Media Chair. During her time at Indiana University, Kelsie was actively involved in the Student Section of ASSP, and in her final year at IU, she served as the Treasurer for the student section. She has been committed to both the Central Indiana chapter of ASSP as well as the IU student section, and her activity has taken her nationwide to conferences and professional development seminars. During her time as Treasurer of the IU student section, Indiana University won the Student Section of the Year award.
Kelsie never turns down the opportunity to travel and loves a good adventure. In her spare time, she enjoys spending time with her mother, her friends, and her two cats, Rae and Milo. Her sense of adventure always encourages others to join her with new experiences, trying new foods, traveling to new places and learning new and exciting things. Kelsie's professional aspirations include obtaining the Certified Safety Professional (CSP) designation through the BCSP.
HAPPY BIRTHDAY, KELSIE – HAVE A GREAT DAY!
For more information on Workplace Safety and Training Solutions, check out our
Safety and OSHA Training section!
Do you have a training need or a question for one of our Safety Consultants?
We are here for you – Contact Us.
Check out our Upcoming Networking Events!
Read what our consultants have to say – The Consultant's Corner.
Make sure to join us for Safety Facts and Snacks. For more information on the schedule of events and registration, visit Safety Facts and Snacks.
08/07//2020