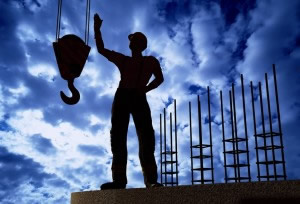 Safety Resources will be holding an Open Enrollment Qualified Rigging & Signalpersons Course for riggers on Tuesday, July 30th, 2019. This class will be on a first-come-first-served basis according to the order registered and will have a maximum of 25 students. All students must understand and speak English as well as be able to perform basic math calculations.
EVENT DETAILS
Date: Tuesday, July 30th, 2019
Time: 8:00 AM - 5:00 PM
Location: Safety Resources, Inc., 12 W. Vermont St., Indianapolis, IN 46204
Cost: $380 per person;
$1500/Company registering up to 6 people; or
$1925/Company registering up to 10 people
Trainer: Chris Hall
WAYS TO REGISTER
All "Signalpersons" and "Riggers" shall be qualified when utilizing crane operations. OSHA defines qualified as "a person who, by possession of a recognized degree, certificate, or professional standing, or who by extensive knowledge, training, and experience, successfully demonstrates the ability to solve/resolve problems relating to the subject matter, the work, or the project." This is a mandatory requirement in accordance with the new crane standard regulations.
OSHA has made distinct designations with "qualified signal person evaluators" for both in-house and third-party groups. Third party evaluations are transferable from employer to employer and in-house evaluations are specific to that employer and the scope of work they are working under.
Safety Resources, Inc. is offering a one-day course to train "experienced riggers" in rigging and signaling. This class is designed to provide a more detailed knowledge base for those employees who have some basic experience with rigging and signaling operations, but require a more detailed course to be considered qualified. It will also start to prepare the attendees to pass an accredited certification test if he or she chooses to do so.
The curriculum for the Qualified Rigging and Signalpersons course is as follows:
Safe use of slings, rigging hardware, and lifting devices.
Interpreting capacity charts for wire rope, slings and rigging hardware.
Calculating sling loading (tension).
The correct way to give standard hand & voice signals.
ASME and OSHA responsibilities of signalpersons.
Procedures and regulations for working with cranes near overhead power lines.
Performing a pre-use inspection on rigging equipment.
Determining load weight and center of gravity.
​​
​​
Kristin D. VanSoest Matt McCreery
President/CEO Director of Client Development
07/05/19