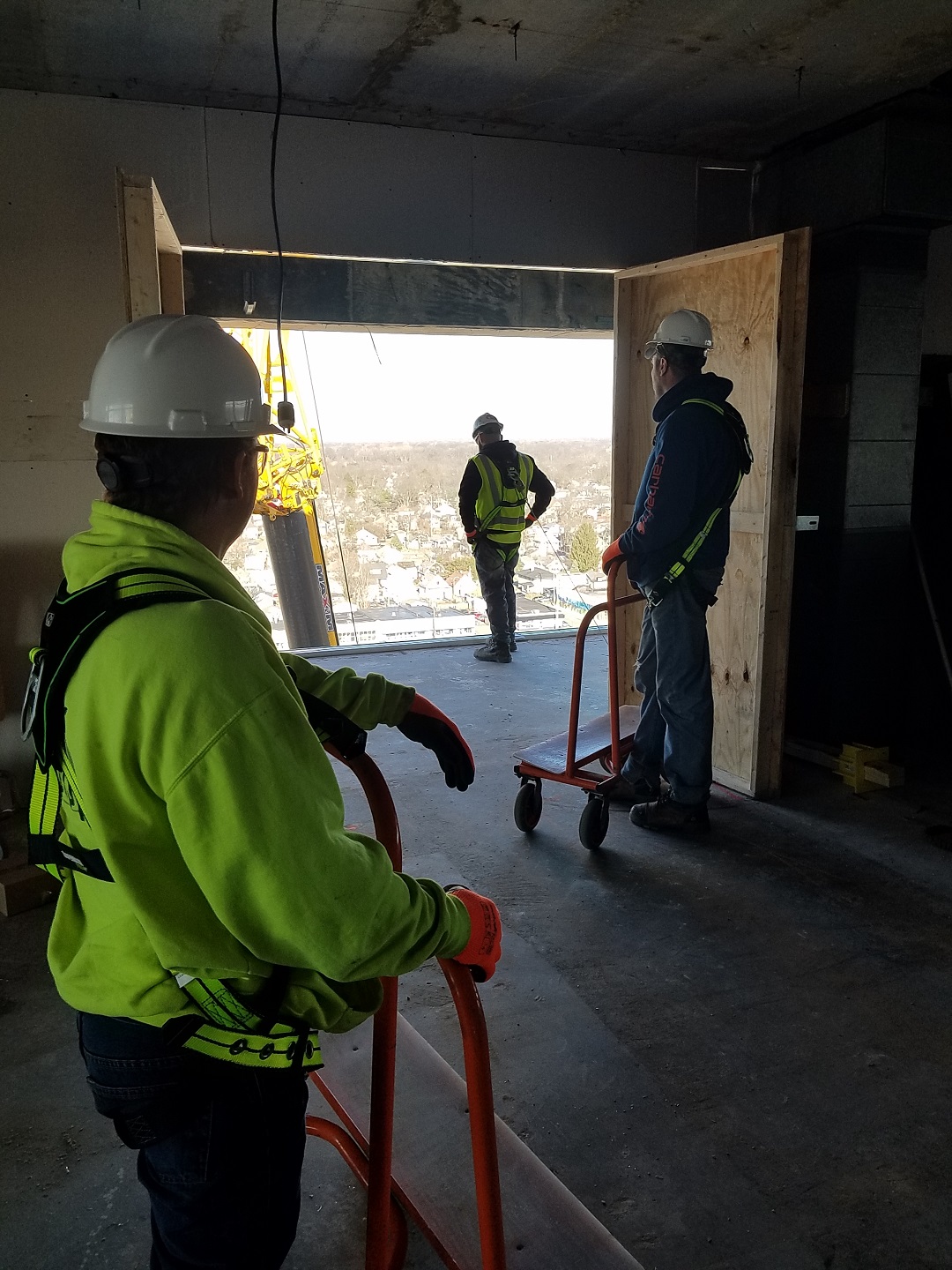 When utilizing a crane to transport materials into the 20th floor, a lot of pre-planning and communication is needed.
To start, certified riggers and operators are needed.
Next, a discussion is needed on what verbal signals should be used. In this case, 2-way radios were the form of communication.
Lastly, the CRG crew pictured here at the City View site, maintained 100% fall protection inside the staging area where the materials would be lifted to. All materials were successfully transported with no injuries or accidents.
REMINDER: Safety Resources will be holding an Open Enrollment Qualified Rigging & Signalpersons Course for experienced riggers on Tuesday, April 16, 2019.
For course and enrollment information, please visit OPEN ENROLLMENT - 2019 QUALIFIED RIGGING & SIGNALPERSONS COURSE. If you haven't already – sign up today! You don't want to miss out!
For more information on Workplace Safety and Training Solutions, check out our
Safety and OSHA Training section!
Make sure to join us on the second Tuesday of each month for our monthly Safety Facts and Snacks. For more information on the schedule of events and registration,
visit Safety Facts and Snacks.