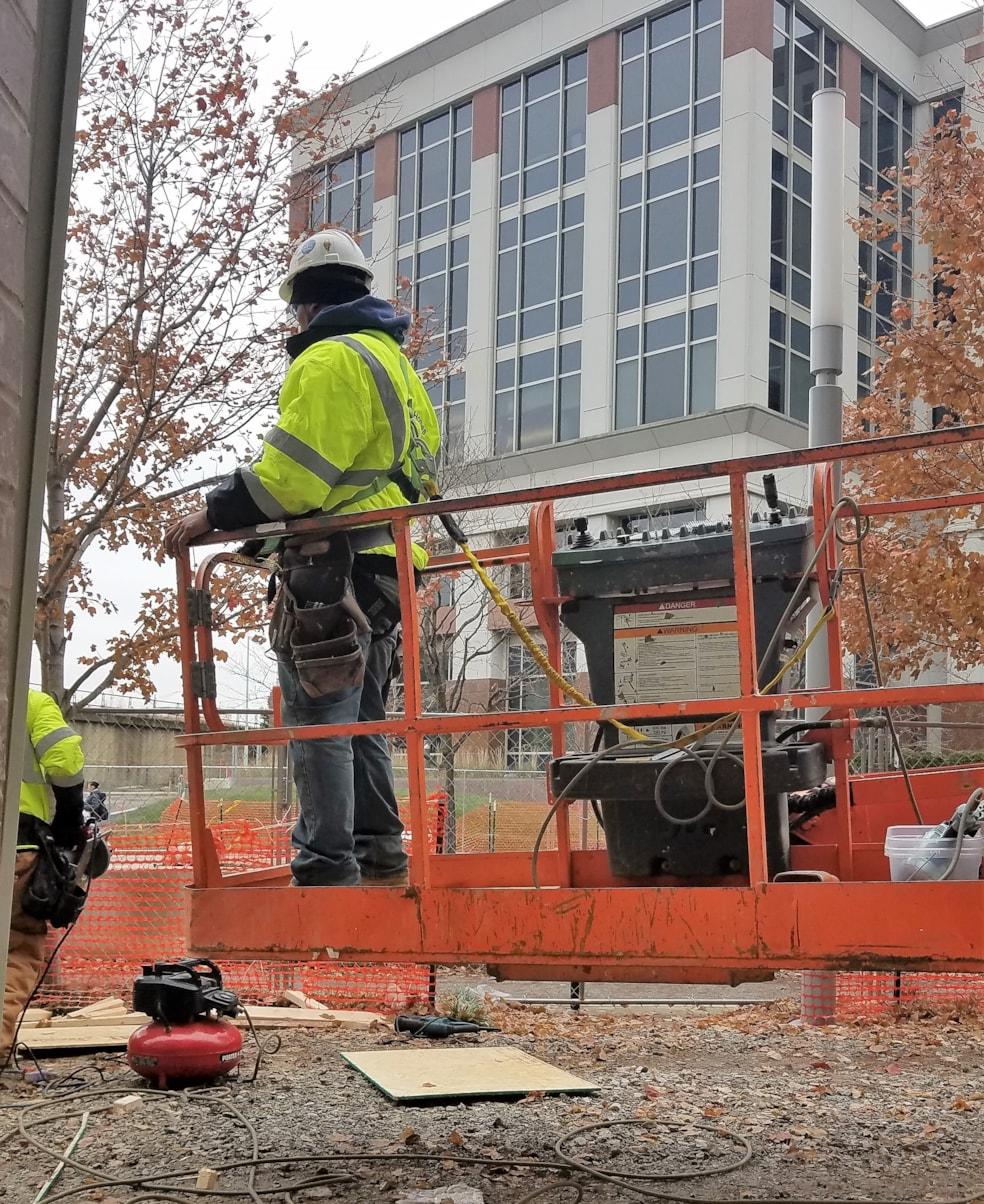 Aerial Lifts are pieces of machinery that allows workers to access and perform operations on higher elevations.
In the above picture, courtesy of David Risner, all tasks being performed were compliant per OSHA standards in regard to fall protection systems in place while using this machinery.
A common misconception is that any part of the basket is acceptable to connect to with lanyard; but the designated anchorage points manufactured on the machinery are the only points that it should be connected to.
Always ensure all workers that utilize the machinery have certification training to prevent incidents and injuries.
For more information on Workplace Safety and Training Solutions, check out our
Safety and OSHA Training section!
Make sure to join us on the second Tuesday of each month for our monthly Safety Facts and Snacks. For more information on the schedule of events and registration,
visit Safety Facts and Snacks.
03/19/19