SRI has developed and proven a unique service titled "Contract Safety Director", or CSD. This service does what no other compliance related consulting service can do: It provides your corporation with a "Staff" or "Safety Department" of professionals with particular expertise in different loss control and risk management disciplines.

Through a coordinative team effort that focuses on the unique expertise of each safety professional within our firm, we can provide complete, thorough, and cost effective safety services. Our scope of services provided to you can be broad, or very specific.

A company culture rooted in valuing employees means taking the proper measures to keep them safe. Our CSD program is so effective that companies renew year after year, making our average retention rate 97%.
Our 8 Step CSD process BEGINS like this: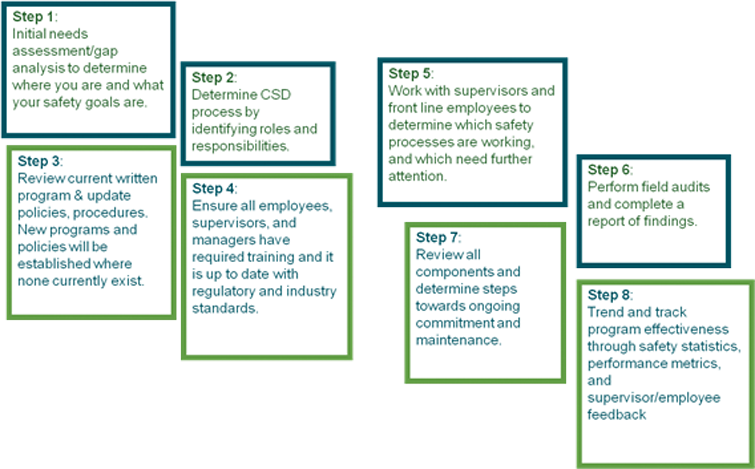 Ongoing Commitment and Maintenance Includes:
Regular jobsite safety audits
Direct integration with your workforce
Ongoing training efforts with all members of staff
Program development and SOPs
Accident/Incident investigations as needed
Jobsite prequalification
Site Specific Safety Plans as required
Development and maintenance of company safety handbook