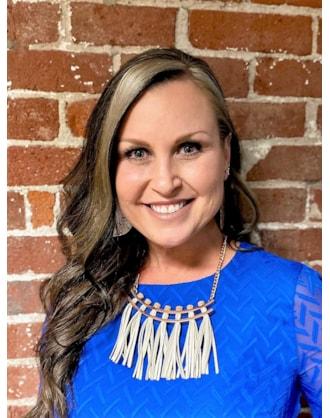 Thank you for your interest in Safety Resources, Inc. As President and CEO, I know I speak for all of our employees as I proudly inform you about our company and the ideals for which we stand.
Safety Resources, Inc., in business since 1995, has an incredible reputation for quality service in multiple aspects of occupational health and safety. We strongly focus on construction, manufacturing and service industries. Our mission can be summed up in four words: "Saving Lives. Saving Companies." Our goal is to utilize our expertise for the benefit of our customers and their employees. Safety Resources, Inc. is expanding rapidly with progressive vision for the future, and we look forward to this continued growth for the company in conjunction with you, our valued customers.
As an introduction to Safety Resources, let me describe our experienced personnel, core values and key strengths. These are the things that make us special - the foundation upon which our corporate relationships are built. The SRI team is committed to our ethical business philosophy and to the core values we practice every day. By upholding and living true to these core values, we have thrived even in difficult economic times. Quality is who we are, what we produce in the way of results and how we go about working with our clients.
First of all, I am fortunate to work with a great group of motivated, loyal and experienced people. The members of our SRI team all have technical degrees and complete ongoing professional development. Our consultants are respected members of the safety community, and we offer valuable insight and expertise to both clients and our peers. We are only as good as our employees, and when I consider our team, I think we are the absolute best!
This speaks for one of our key strengths: family values. We are a company that believes in work/life balance, and we treat one another as if we are a family. With hard work and dedication, we are improving the communities, companies and individuals for whom we serve. I continuously share the rewards of our success with our employees, and it helps them establish a long-term point of view in our business by looking forward to the next generation.
Another strength within our company is our processes. We continue to be innovative in developing new systems to ensure our customers receive the best possible safety consulting services available. Our partnerships within the safety industry allow us to multiply our technical expertise and expand the resources available to us, ensuring the most effective use of both. It is important for consulting firms to possess a depth of competence in a range of services that spans the spectrum of a client's needs. Safety Resources helps our clients succeed by providing integrated results through strategy, proactive planning and management involvement.
We look forward to continuing to be the safety consulting, training and site representation provider you look to for your safety needs. We hope to provide the absolute best in customer service and to partner with you for the right solutions for your company.
I would like to offer a special thanks to our partners for their continued vote of confidence in Safety Resources as their consulting firm of choice. For our prospective partners: We welcome the opportunity to work with you today, and in the future.
With warmest regards,
Kristin D. VanSoest
President / CEO
Safety Resources, Inc.