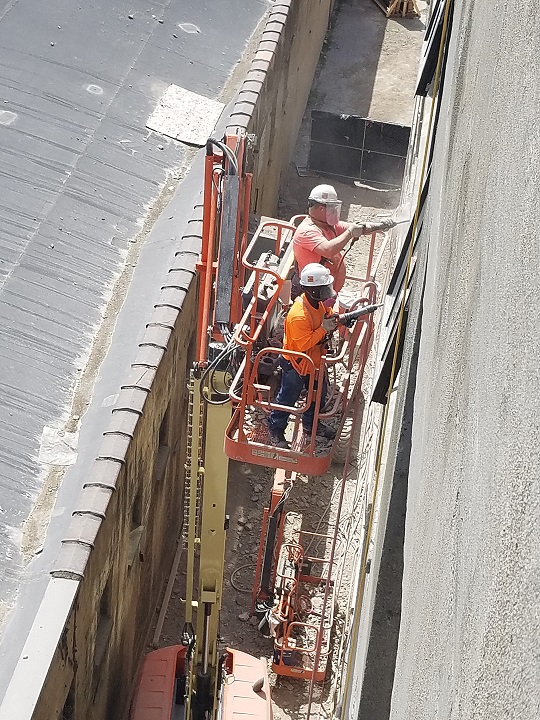 Aerial lifts are a wonderful tool for performing operations at heights well above ground level. However, only certified individuals should operate these machines. Full body harnesses attached via lanyards to the correct anchorage point inside the baskets, are required at all times.
Pictured here, the certified subcontractors are performing chipping operations on materials that contain silica. As a means of preventing inhalation of respirable silica dust, half-face respirators are observed to be worn. Also as a means of preventing potential flying debris to cause injury, face shields are worn. Going above and beyond, this subcontractor has also barricaded this area to prevent other subcontractors from being exposed to a potential falling object hazard.
For more information on Workplace Safety and Training Solutions, check out our
Safety and OSHA Training section!
Do you have a training need or a question for one of our Safety Consultants?
We are here for you – Contact Us.
Check out our Upcoming Networking Events!
Read what our consultants have to say – The Consultant's Corner.
Make sure to join us on the second Wednesday of each month for our monthly Safety Facts and Snacks. For more information on the schedule of events and registration,
visit Safety Facts and Snacks.
12/11/19