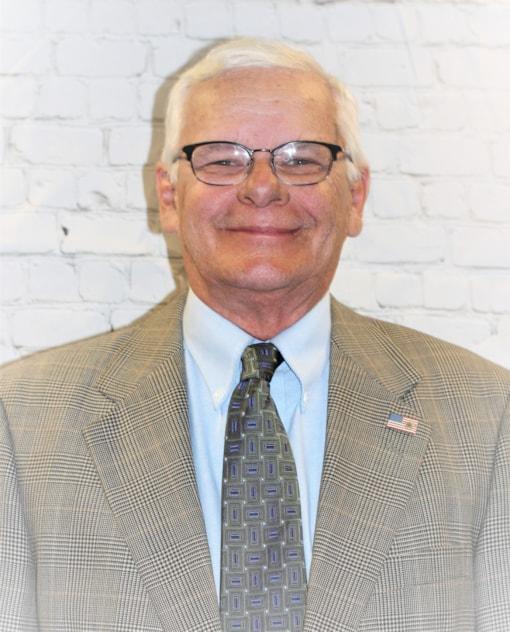 Graduate Certificate - Hazardous Materials Management
State Certified Master Firefighter
Indiana Certified EMT / Paramedic / SWAT Medic - Retired
Former Special Deputy Sheriff
Kevin joined Safety Resources Inc. on August 12, 2019.
Kevin brings a vast array of unique experience to the firm as his career has spanned both private and public sectors. Kevin's private sector experience includes the development of Loss Prevention and Loss Control policies and processes, regulatory interpretation and implementation, and Workers' Compensation programs, claims, and litigation in multi-state environments. Additionally, Kevin excels at managing design metrics and analyzing data in an effort to implement continuous improvement efforts in affected processes.
Kevin's public sector experience includes his role as a State Certified Master Firefighter, and he was also a Certified EMT-A and EMT-B, as well as an Emergency Paramedic. Kevin has also worked as a Tactical Emergency Casualty Care (SWAT) Medic, and he was a Special Deputy Sheriff for many years in both Monroe and Vigo counties. His work in the public sector provided him an opportunity later, during his time in the private sector, for an assignment of a special project with a direct report to the United States Secret Service (Presidential Protection Division) for a facility presidential visit.
He specializes in construction and manufacturing safety, site safety representation, commercial and military facilities, Industrial Hygiene and environmental safety. Kevin serves as a Contract Safety Director for a number of construction and manufacturing clients in Central and Southern Indiana. In this role, he is responsible for delivering company safety training presentations, developing and implementing company policies and procedures, managing Workers' Compensation claims, and performing project audits, as well as monitoring, reporting, and advising clients on ways to minimize risk.
Kevin's most recent work experience, prior to joining the Safety Resources team, involved Industrial Hygiene consulting, where he was involved with conducting safety compliance audits, training, investigations, authoring customized programs/processes, workplace exposure sampling and investigations for a diverse commercial, industrial and pharmaceutical client base. He compiled and delivered technical reports for clientele based on findings and laboratory results. While in this role, Kevin acquired and maintained U.S. Department of Homeland Security clearance.
Kevin is actively involved in the safety community, participating in Central Indiana American Society of Safety Professionals (CI-ASSP) sponsored events regularly. He utilizes these events to gain insight regarding general site/facility consultation, employee and management training and site safety representation. Kevin has been a guest speaker for numerous organizations throughout his career, including organizations such as the Glass Manufacturer Industry Council and the National Safety Council. Kevin holds a certification in Hazardous Materials Management from IUPUI, and holds an OSHA 30 Hour Construction Safety Certification, as well as current training in Adult/Infant First Aid / CPR and AED.
Kevin was awarded the "Commitment to Excellence" award #2587 (for above and beyond performance in emergency response), which is the highest corporate recognition, during his time as a Fire Manager. During this time, Kevin's experience included site vulnerability assessments/site knowledge, logistics of selected site officers for special duties, implementation of site emergency plans in conjunction with Secret Service plans, interactions with the Lead and Resident Agents, Communications Group, Counter Assault Team, and the Uniformed Division.
In his spare time, Kevin enjoys spending time with his kids and grandkids and enjoying the outdoors. Kevin is also an expert marksman, actively involved in the Central Indiana High Power Rifle Shooters (CIHPRS) club. In 2019, he was a ranked sharpshooter competitor for mid-range (300 / 500 / 600 yards) as well as a ranked long-range (1,000 yards) marksman. In 2018, Kevin was the Indiana State Champion Marksman as well as the CIHPRS Club Marksman Champion.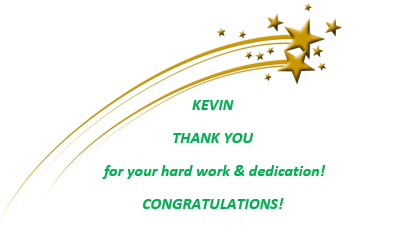 For more information on Workplace Safety and Training Solutions, check out our
Safety and OSHA Training section!
Do you have a training need or a question for one of our Safety Consultants?
We are here for you – Contact Us.
Check out our Upcoming Networking Events!
Read what our consultants have to say – The Consultant's Corner.
Make sure to join us for Safety Facts and Snacks. For more information on the schedule of events and registration, visit Safety Facts and Snacks.
08/12//2020