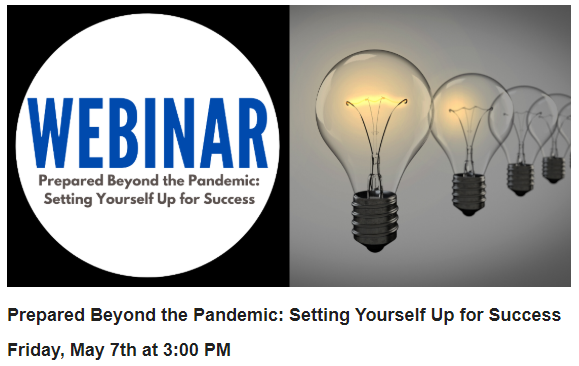 Safety during COVID-19 goes past social distancing and staying at home. In this one-stop-webinar, hear the latest on contracts and safety guidelines as Indiana works to resume business as usual.
Join Christ Hall, CHST with Safety Resources, and Pat Drewry with Drewry Simmons Vornehm as they answer your top questions about contracts and safety.
Please register no later than May 7th at 12:00 PM EST.
All GoToMeeting information will be sent on May 7th by 1:00 PM EST.
To register, please visit https://indianasubcontractors.org/events
For more information on Workplace Safety and Training Solutions, check out our
Safety and OSHA Training section!
Do you have a training need or a question for one of our Safety Consultants? We are here for you – Contact Us.
Check out our Upcoming Networking Events!
Read what our consultants have to say – The Consultant's Corner.
Make sure to join us for Safety Facts and Snacks! For more information on the schedule of events and registration, visit Safety Facts and Snacks.
05052020