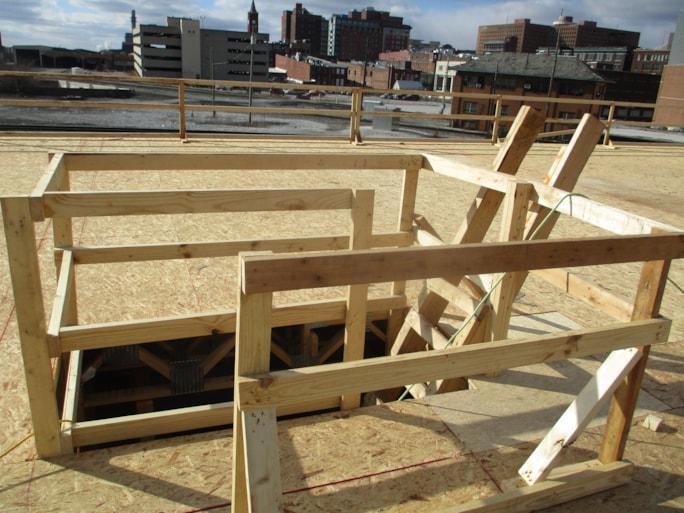 Job-made ladders can be safe, but they need to be constructed per OSHA regulations and the access openings need to be adequately protected by a compliant guardrail system.
What exactly is a Job-made ladder?
• It is constructed at the construction site.
• It is not commercially manufactured.
• It provides access to and from a work area.
• It is not intended to serve as a work platform.
• It is temporary and is used only until a particular phase of work is completed or until
permanent stairways or fixed ladders are installed.
According to an information fact sheet published by OSHA, workers who use job-made ladders risk permanent injury or death from fall and electrocutions. These hazards can be eliminated or substantially reduced by following good safety practices.
OSHA has listed some of the hazards workers may encounter while working on job-made ladders and further explains what employers and workers can do to reduce injuries. You can review this information at https://www.osha.gov/Publications/OSHA3661.pdf
For more information on Workplace Safety and Training Solutions, check out our
Safety and OSHA Training section!
Make sure to join us on the second Tuesday of each month for our monthly Safety Facts and Snacks. For more information on the schedule of events and registration,
visit Safety Facts and Snacks.
03/11/19