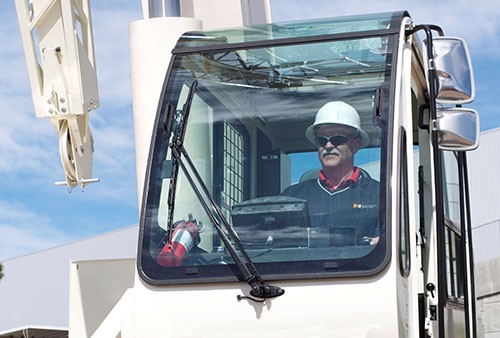 According to a recent article, dated December 2018, from the National Commission For the Certification of Crane Operators (NCCCO), eight years after the rule was originally published and 15 years after the Cranes and Derricks Advisory Committee (C-DAC) finished its revision of the crane rule, OSHA's requirement for construction crane operators to be certified has finally come into effect. Here are five things you need to know:
Crane Operator Certification Is in Effect Now! The Final Rule published in August 2010, and that was last modified in November 2017 to extend the deadline by one year, states that the operator certification requirement takes effect on November 10, 2018. The effective date of this requirement is unchanged by the (second) Final Rule published last month. So, if you are not certified for the type of crane you are operating, your time is up: Get certified!

Certification Can Be by Type Alone. The Interim Compliance Guidance issued on November 5, 2018, provides for OSHA to accept certifications issued by type only, rather than by type and capacity as the (first) Final Rule states. This is incorporated permanently into the federal regulation by the (second) Final Rule that goes into effect on December 10, 2018.

Employers Must Evaluate Their Certified Operators. Effective February 7, 2019, employers must also evaluate their operators to ensure they have the skills and knowledge necessary to operate the crane(s) they are assigned (taking into account the cranes' size and configuration), as well as the hoisting activities required. They must also demonstrate they have the ability to "recognize and avert" risk. If an employer has already evaluated operators employed prior to December 10, those evaluations will suffice.

The Evaluations Must Be Documented. The evaluation document, which must be made available at the worksite, must include the names both of the operator and the evaluator (who also has to sign it), the date the evaluation was conducted, and the make, model, and configuration of the crane. 

Employers Are Still Responsible for Training. Operators who are not yet certified are classified as "operators-in-training." Employers must provide them with sufficient formal and practical instruction to ensure they have the skills, knowledge, and ability to recognize and avert risk needed to operate their cranes safely. Operators-in-training are allowed to operate cranes without being certified (subject to certain restrictions), and they must be continuously monitored. The employer is also responsible for retraining as necessary.
To read this article in its entirety, please visit: NCCCO.ORG: OSHA Crane Operator Certification: Five Things You Need to Know
For more information on Workplace Safety and Training Solutions, check out our
Safety and OSHA Training section!
Make sure to join us on the second Tuesday of each month for our monthly Safety Facts and Snacks. For more information on the schedule of events and registration,
visit Safety Facts and Snacks.
02/01/19
---
Related Topics: Accident Prevention, American Society of Safety Engineers, American Society of Safety Professionals (ASSP), ASSE, Authorized IACET Provider, Authorized Provider of Continuing Education Units, Backhoe Safety, Behavior Based Safety, CCS, Central Indiana Chapter (CIC), Coalition for Construction Safety, Construction Safety, Crane Safety, Crisis Management, CSP Certification, Demolition Safety, Did you know, DOTs, Driving Safety, Emergency Action Plan, Environment, Excavation Safety, General Industry and Construction Standards, IACET, IIPP, In the News, Injury & Illness Prevention Plans, ISNetworld, Jobsite Safety, OSHA, OSHA 30 Hour Construction, OSHA Compliance, OSHA Enforcement, OSHA Inspection, OSHA Letter of Interpretation, OSHA Reporting, OSHA Safety Violations, OSHA Training, Safety Articles, Safety Awareness, Safety Compliance, Safety Consulting, Safety Culture, Safety Programs, Safety Tips, Safety Tools, Safety Training, Safety Training Programs, Short Read, Training, Work Zone Safety, Workplace Safety