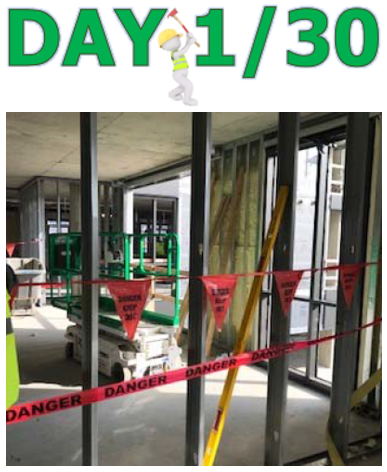 Signs, Signals and Barricades: Areas in buildings where exterior rails have been removed are required to be secured by using a barrier tape line and signage indicating no access without fall protection systems. In this case, this area utilized two tape lines where anchorage locations were already established.
For more information on Workplace Safety and Training Solutions, check out our
Safety and OSHA Training section!
Do You have a training need or a question for one of our Safety Consultants?
We are here for you – Contact Us.
Make sure to join us on the second Tuesday of each month for our monthly Safety Facts and Snacks. For more information on the schedule of events and registration,
visit Safety Facts and Snacks.
06/01/19