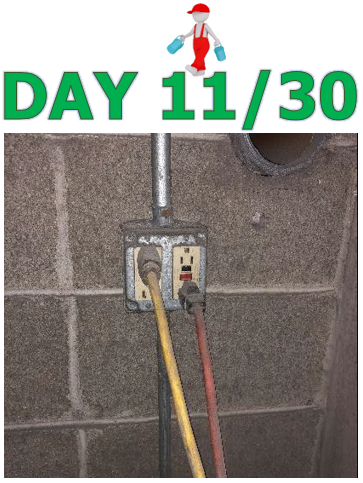 Electrical/GFCI: Always test GFCI (Ground Fault Circuit Interrupters) prior to use and always inspect extension cords prior to use and remove from service any damage cords.
Additional safety rules to remember for extension cords:
Use a GFCI on all extension cords.
Do not plug multiple extension cords into each other.
Do not use damaged cords - watch out for electrical tape on extension cords.
Do not use nails or staples to affix or attach extension cords to walls or ceilings.
Do not run extension cords through doorways.
For more information on Workplace Safety and Training Solutions, check out our
Safety and OSHA Training section!
Do You have a training need or a question for one of our Safety Consultants?
We are here for you – Contact Us.
Make sure to join us on the second Tuesday of each month for our monthly Safety Facts and Snacks. For more information on the schedule of events and registration,
visit Safety Facts and Snacks.
06/11/19