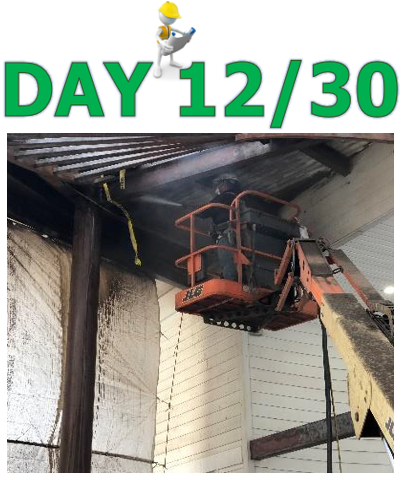 Aerial Lifts, PFAS & PPE: In this picture, the employee is observed working from an aerial lift while performing sandblasting. The employee is utilizing a PFAS (Personal Fall Arrest System) and all the proper PPE (Personal Protective Equipment) – including hard hat, gloves, safety glasses, face shield and respirator.
Always remember to set up work zone warnings, such as cones and signs, when necessary to warn others of the overhead hazard.
For more information on Workplace Safety and Training Solutions, check out our
Safety and OSHA Training section!
Do You have a training need or a question for one of our Safety Consultants?
We are here for you – Contact Us.
Make sure to join us on the second Tuesday of each month for our monthly Safety Facts and Snacks. For more information on the schedule of events and registration,
visit Safety Facts and Snacks.
06/12/19