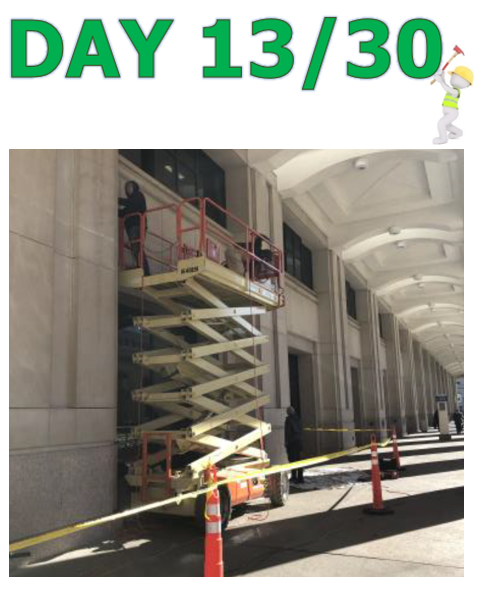 Scissor Lifts: Scissor lifts provide a safe and reliable platform for workers to perform job tasks when used according to the manufacturer's instructions. When not used properly, scissor lifts can present a serious hazard to workers.
Safe scissor lift use includes implementing the following safe work practices:
Visually check worksites

to ensure they do not have any uneven surfaces,
drop-offs or holes, bumps, floor obstructions or debris, overhead hazards,
or other workers in the area.


Perform a pre-shift inspection

that includes a visual check of the platform
floor, guardrails and toe boards. The inspection should ensure tires and
heels are in good condition, controls are clearly marked for function and
hydraulics are not leaking.

Perform a function test. Test the ground controls, manual lowering control
and platform controls, including emergency stops. Check steering and
drive functions.

Wear appropriate Personal Protective Equipment (PPE), such as a harness
and fall arrest lanyard. Follow the operator's manual or employer procedures
and wear (PPE) as required or recommended.

Provide instruction. All scissor lift operators must receive adequate instruction
and demonstrate competency in operating the equipment.
For more information on Workplace Safety and Training Solutions, check out our
Safety and OSHA Training section!
Do You have a training need or a question for one of our Safety Consultants?
We are here for you – Contact Us.
Make sure to join us on the second Tuesday of each month for our monthly Safety Facts and Snacks. For more information on the schedule of events and registration,
visit Safety Facts and Snacks.
06/13/19