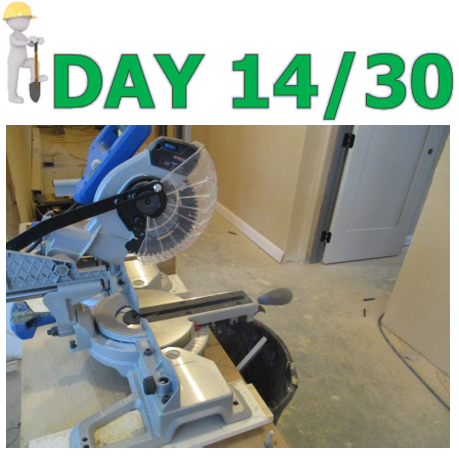 Hand and Power Tools, Machine Guarding: The power of tools can help get the job done more efficiently; but any machine part, function or process that can cause injury must be safeguarded. Here are some important safety tips to remember:
Never remove or try to defeat machine safeguards.

Do not create new hazards, such as allowing objects to fall into the moving
parts or by creating a new pinch point.

Report problems with machine safeguards to your supervisor immediately.

Never leave machines unattended with parts still moving. Remember - parts
may still be moving after the machine has been turned off.

Remove guards only when the machine has been locked out and tagged out.

If possible, lubricate machine parts without removing the safeguard; otherwise,
turn the machine off and lock it out before lubricating.

Operate equipment only when guards are in place and properly adjusted.

Do not use unauthorized or damaged guards.

Do not wear loose clothing, jewelry, or long hair around machines - these
increase the risk of being caught in the machinery.

Ask your supervisor if you have any questions about a machine safety or
how to work with machine guards safely.
Remember: "An Unguarded Machine is an Unsafe Machine!"
For more information on Workplace Safety and Training Solutions, check out our
Safety and OSHA Training section!
Do You have a training need or a question for one of our Safety Consultants?
We are here for you – Contact Us.
Make sure to join us on the second Tuesday of each month for our monthly Safety Facts and Snacks. For more information on the schedule of events and registration,
visit Safety Facts and Snacks.
06/14/19