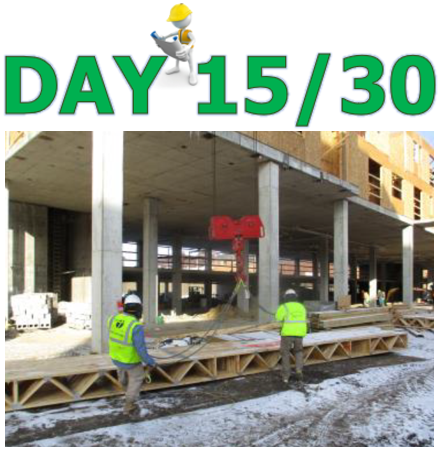 Rigging: Rigging is when workers prepare equipment to be lifted by cranes, hoists or other material-handling machinery. Performing rigging operations safely is critical.
OSHA notes that riggers must be:
Properly trained on the hazards associated with rigging jobs;
Qualified and able to comply with all procedures;
Aware of where the crane is operating (surface should be level and firm enough to support the crane and load);
Familiar with rigging techniques and equipment;
Able to anticipate issues before they happen;
Able to stop a job immediately if unsafe conditions exist; and
Aware of the weight of the load and the capacities of the crane and any rigging gear.
OSHA offers multiple tips including:
Riggers should keep their hands, fingers and feet clear of pinch points.
Be aware of stacked material when lifting, to avoid knocking it over with a swinging load.
Use a designated spotter during lifting, to ensure proper clearances are maintained.
Check for overhead power lines before lifting a load.
Warn nearby workers before raising, lowering or swinging a load.
When setting a load down, check that the landing area is clear and set it down slowly.
For more information on Workplace Safety and Training Solutions, check out our
Safety and OSHA Training section!
Do You have a training need or a question for one of our Safety Consultants?
We are here for you – Contact Us.
Make sure to join us on the second Tuesday of each month for our monthly Safety Facts and Snacks. For more information on the schedule of events and registration,
visit Safety Facts and Snacks.
06/15/19