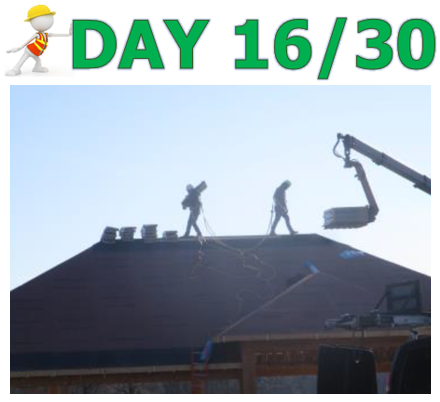 Fall Protection/Fall Protection Systems: Personal Fall Arrest Systems (PFAS) are one way to protect workers from falls. Workers must have fall protection when they could fall 6 feet or more.
OSHA requires workers to wear a full-body harness (one part of a PFAS) when they are working on a suspended scaffold more than 10 feet above the working surface, or when they are working in a bucket truck or an aerial lift. There are three major components of a PFAS:
The anchor and the anchorage connector;
The connecting device, which is a lanyard or a retractable lifeline, with snap hooks; and
The full-body harness.
Pictured above, the roofing contractors are utilizing 100% fall protection on a steep slope roof. The PFAS consists of an anchor point, rope and rope-grab system and a full body harness.
For more information on Workplace Safety and Training Solutions, check out our
Safety and OSHA Training section!
Do You have a training need or a question for one of our Safety Consultants?
We are here for you – Contact Us.
Make sure to join us on the second Tuesday of each month for our monthly Safety Facts and Snacks. For more information on the schedule of events and registration,
visit Safety Facts and Snacks.
06/16/19