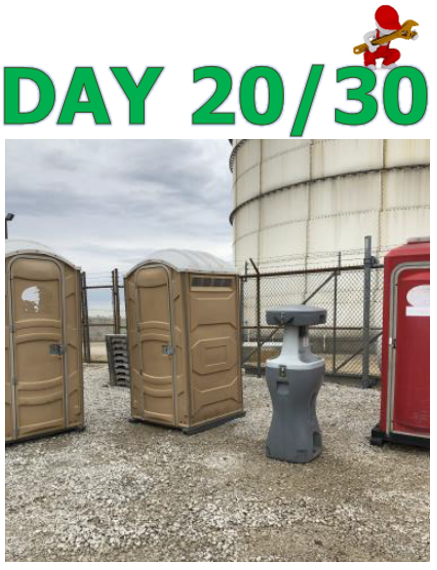 Sanitation: OSHA requires contractors to provide lavatory (portable toilets) for jobsite workers under per 29 CFR §1926.51:
Hand soap or similar cleansing agents should be provided.

It is recommended that each portable toilet on site be inspected weekly by a competent person and supplied with the appropriate cleansing agent(s) accordingly.

The portable toilets need to be "readily available." In general, that means workers should be able to reach one within 10 minutes. Toilets are not considered "available" if they are dirty to the point of being unsanitary.
When nature calls, workers need ready access!
For more information on Workplace Safety and Training Solutions, check out our
Safety and OSHA Training section!
Do You have a training need or a question for one of our Safety Consultants?
We are here for you – Contact Us.
Make sure to join us on the second Tuesday of each month for our monthly Safety Facts and Snacks. For more information on the schedule of events and registration,
visit Safety Facts and Snacks.
06/20/19