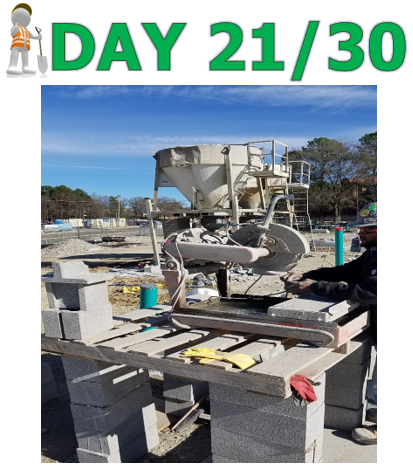 Annex Construction – Hot Springs project: Pictured above is a worker setting up his cutting station for masonry operations. A continuous water integrated system allows the worker to perform cutting operations on this material that contains silica. Wet-method cutting reduces the amount of respirable silica dust produced during these types of tasks. Proper personal protective equipment is being worn as well, which includes safety glasses.
For more information on Workplace Safety and Training Solutions, check out our
Safety and OSHA Training section!
Do you have a training need or a question for one of our Safety Consultants?
We are here for you – Contact Us.
Check out our Upcoming Networking Events!
Read what our consultants have to say – The Consultant's Corner.
Make sure to join us for Safety Facts and Snacks. For more information on the schedule of events and registration, visit Safety Facts and Snacks.
06/21//2020