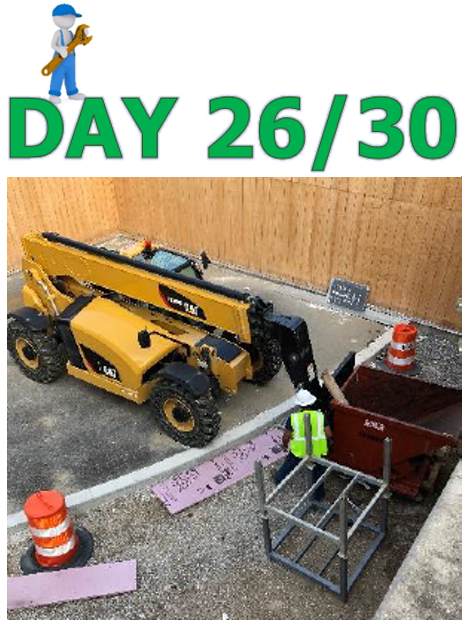 Powered Industrial Trucks/Forklifts: Pictured above, the forklift operator was observed visually inspecting the equipment and waste container attachment, prior to lift.
Chains, which secured the basket to the fork mast, were inspected, ensuring no displacement would occur.
In accordance with 29 CFR §1910.178 and the manufacturer's guidelines, the operator shall document his findings daily - either by a written or electronic inspection sheet.
For more information on Workplace Safety and Training Solutions, check out our
Safety and OSHA Training section!
Do You have a training need or a question for one of our Safety Consultants?
We are here for you – Contact Us.
Make sure to join us on the second Tuesday of each month for our monthly Safety Facts and Snacks. For more information on the schedule of events and registration,
visit Safety Facts and Snacks.
06/26/19