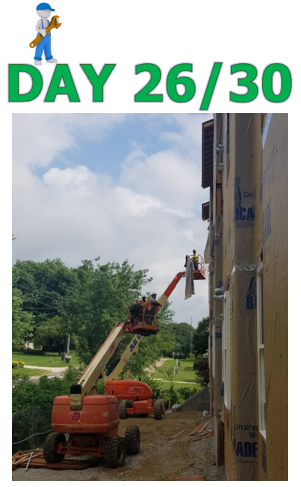 Annex Group – Union at Crescent: Aerial lifts can be a very useful piece of machinery when performing operations at heights well out of reach. While guard rails are present around the basket, it is still a requirement to be properly tied off via a lanyard to a full body harness. With this being said, it does not mean an individual may climb around on the guard rails to perform tasks.
Although simple by nature, not just anyone may operate this piece of machinery. It is required that only trained individuals use these types of machines. Even these beasts have their limits. While operating, ensure to maintain a clear view of above and below and know the ground conditions present to prevent a displacement of the wheels, which may lead to a potential hazard.
For more information on Workplace Safety and Training Solutions, check out our
Safety and OSHA Training section!
Do you have a training need or a question for one of our Safety Consultants?
We are here for you – Contact Us.
Check out our Upcoming Networking Events!
Read what our consultants have to say – The Consultant's Corner.
Make sure to join us for Safety Facts and Snacks. For more information on the schedule of events and registration, visit Safety Facts and Snacks.
06/26//2020