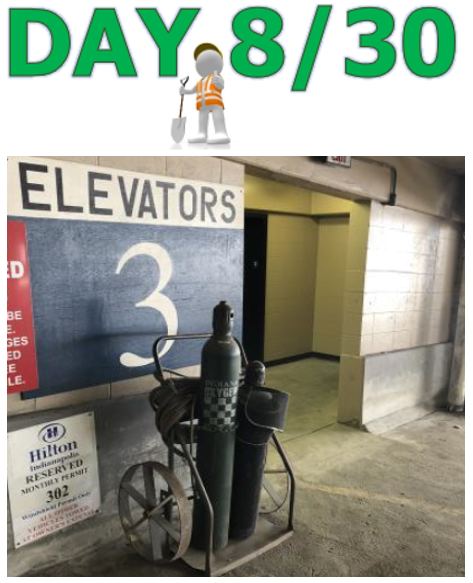 Compressed Gas and Equipment: Gas cylinders can have an internal pressure of up to 2,500 pounds per square inch or PSI. The mishandling of compressed gas cylinders can be disastrous!
When storing, be safe and remember:
Secure cylinders upright with a chain or strap in a proper cylinder cart.
Store cylinders at least 20 feet from combustible materials in a dry, ventilated place.
Keep oxygen cylinders at least 20 feet from fuel gas cylinders.
Ensure valves are completely closed.
Avoid storing cylinders in lockers, as leaks can result in dangerous gas buildup.
Use proper warning signs in areas where cylinders are stored.
Keep cylinders in a location free from vehicle traffic, excessive heat and electrical circuits.
Keep empty cylinders separate from full cylinders.
For more information on Workplace Safety and Training Solutions, check out our
Safety and OSHA Training section!
Do You have a training need or a question for one of our Safety Consultants?
We are here for you – Contact Us.
Make sure to join us on the second Tuesday of each month for our monthly Safety Facts and Snacks. For more information on the schedule of events and registration,
visit Safety Facts and Snacks.
06/08/19