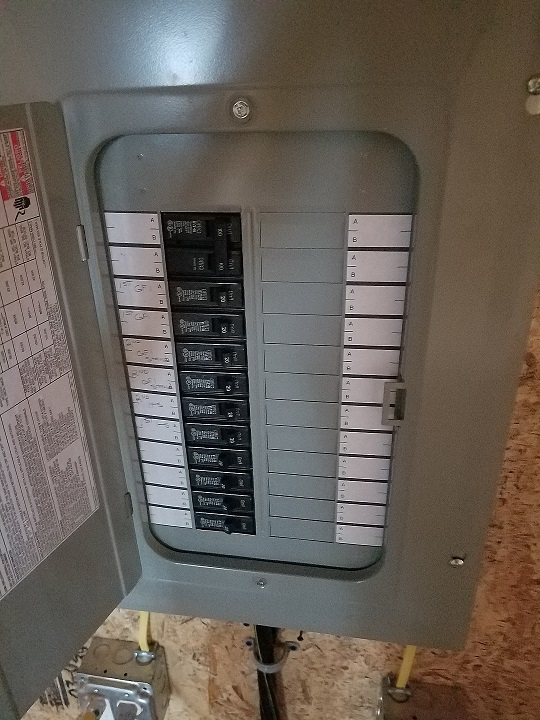 A distribution board (also known as panelboard, breaker panel, or electric panel) is a component of an electricity supply system that divides an electrical power feed into subsidiary circuits, while providing a protective fuse or circuit breaker for each circuit in a common enclosure.
When installing electrical panels for power inside a project building, it is a good idea to remember some key things:
Always insert punch out plates in any open slot, when a breaker is not present.
(This prevent workers from a potential shocking hazard).


Never

use electrical tape to "Lock Out/Tag Out" a breaker.

Lock the face plate to prevent other workers from interfering with work.

Ensure the face plate remains intact and can close fully.
For more information on Workplace Safety and Training Solutions, check out our
Safety and OSHA Training section!
Do you have a training need or a question for one of our Safety Consultants?
We are here for you – Contact Us.
Check out our Upcoming Networking Events!
Make sure to join us on the second Wednesday of each month for our monthly Safety Facts and Snacks. For more information on the schedule of events and registration,
visit Safety Facts and Snacks.
08/20/19