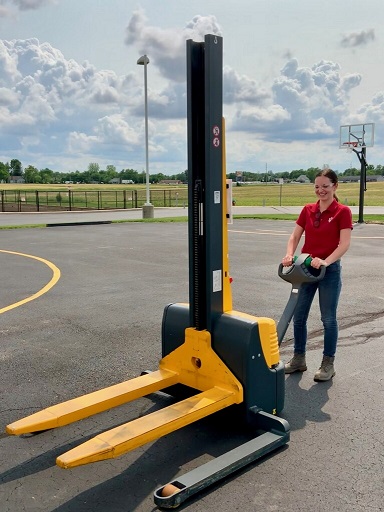 Our newest hire, Kelsie Finch, was able to shadow her fellow consultant, Mark Williams,
on May 31st.
Not only did Kelsie have the opportunity to sit in on Mark's engaging forklift training, she also got to take the forklift out for a spin!
For more information on Workplace Safety and Training Solutions, check out our
Safety and OSHA Training section!
Do you have a training need or a question for one of our Safety Consultants?
We are here for you – Contact Us.
Check out our Upcoming Networking Events!
Make sure to join us on the second Tuesday of each month for our monthly Safety Facts and Snacks. For more information on the schedule of events and registration,
visit Safety Facts and Snacks.
07/25/19