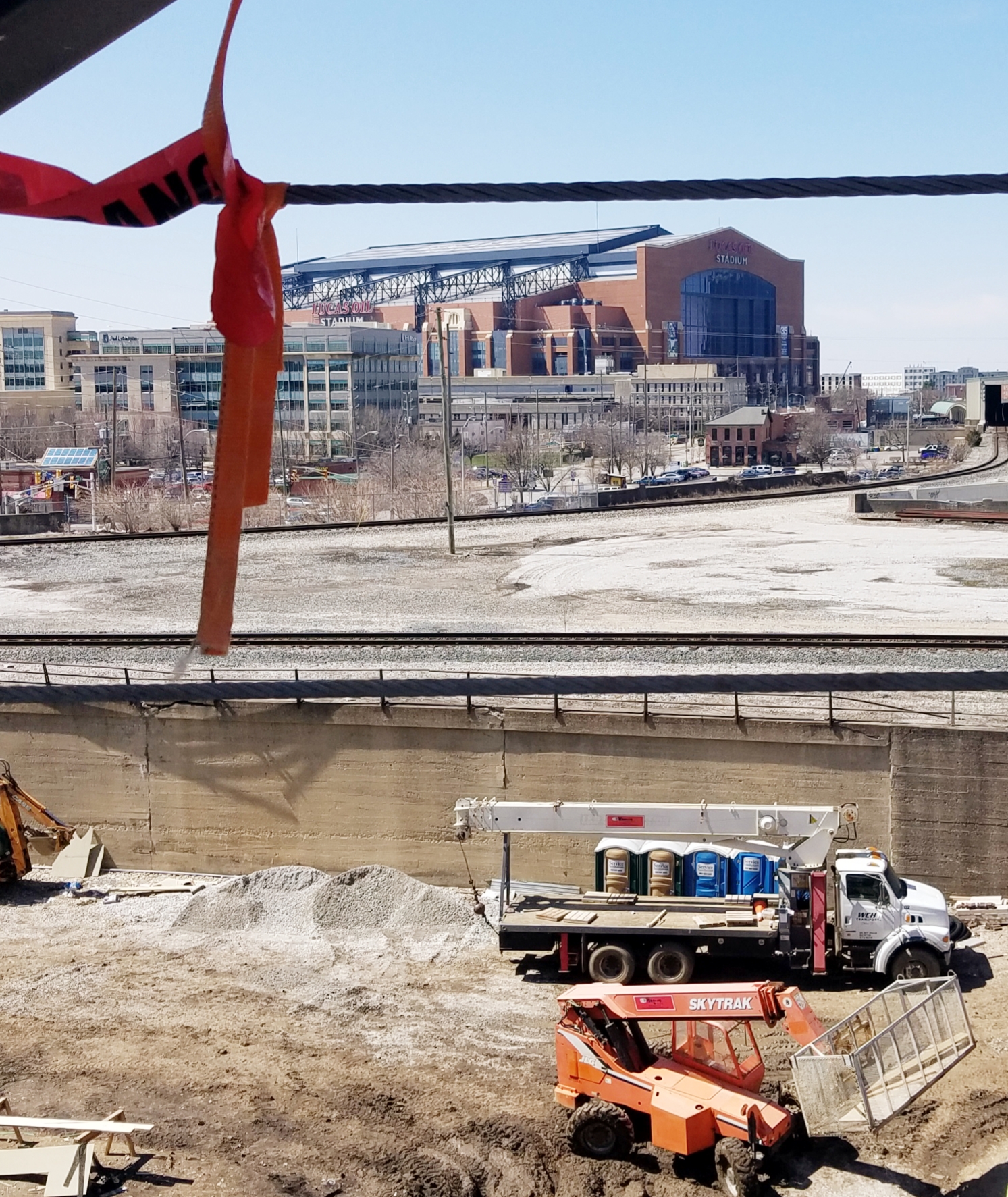 Awesome picture showing Lucas Oil Stadium in the Indianapolis background!
Fall protection systems, such as guard railing, can make the difference between returning home or returning to the earth.
As with anything in terms of safety, OSHA has requirements when installing cable guard railing as shown above.
The most important items to note are:
Cables must not be less than 3/8-inch steel.

Cables must be anchored at intervals not to exceed 100 feet. These anchors should have enough strength to support the intended loads, without deflection.

Cable systems should utilize systems, such as a turnbuckle which will reduce the sag in the cable equally no more than 2 inches in a 20-foot span.

Vertical post should be installed at intervals to retain force resistance.

The tensioning device shall have a breaking strength of not less than 10,000 pounds.

Cables must be equipped with flagging or visible means (recommended every 6-ft of travel).
For more information on Workplace Safety and Training Solutions, check out our
Safety and OSHA Training section!
Make sure to join us on the second Tuesday of each month for our monthly Safety Facts and Snacks. For more information on the schedule of events and registration,
visit Safety Facts and Snacks.
04/29/19