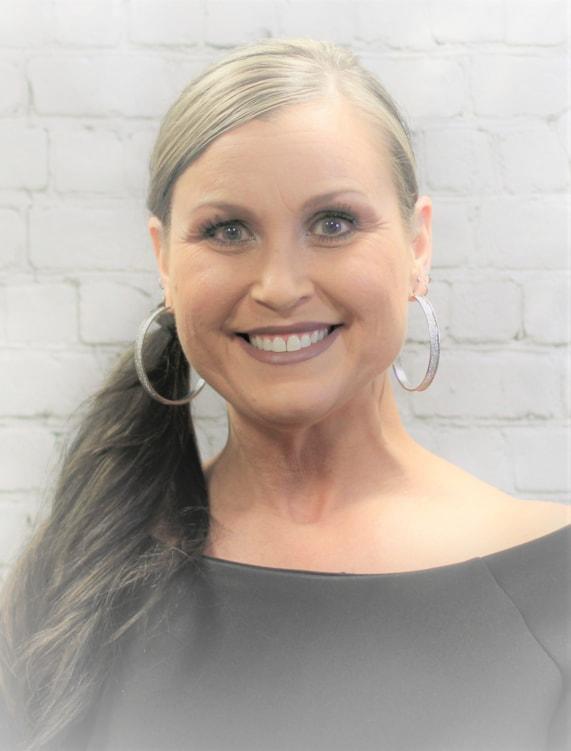 B. S. Occupational Health and Safety
Indiana University
Master's in Business Administration
Indiana Wesleyan University

Kristin VanSoest has served as the President and CEO of Safety Resources, Inc. since February 9, 2004.
A graduate of Indiana University with a B.S. in Occupational Health and Safety Management and an MBA from Indiana Wesleyan University, Kristin is a certified OSHA Outreach Instructor for General Industry as well as a Certified Slip and Fall Accident Prevention Specialist. Kristin now serves as the President of Safety Resources. Safety Resources is a Certified Woman-Owned Business (WBE) with the City of Indianapolis, a Certified Woman-Owned Business (WBE) with the State of Indiana, A Certified Woman-Owned Business with the National Council (WBENC), and a Certified Disadvantaged Business Enterprise (DBE) through the Indiana Department of Transportation (INDOT), in addition to DBE Certification in the following states: Ohio, Florida, West Virginia, Louisiana, Texas, Georgia, Nevada, California, Illinois, and Kentucky.
Kristin teaches 'Safety Program Management' as an adjunct professor at Indiana University in Bloomington, Indiana, within the IU School of Public Health. She is a board member (Program Chair) of the Central Indiana Chapter of the American Society of Safety Professionals (ASSP). Kristin also sits on the board for the Indiana University (IU) School of Public Health (SPH) Alumni Board and is active in the IU SPH Alumni Membership Committee. She is on the Safety Program Committee with the Coalition for Construction Safety (CCS). She is an active participant in Association of General Contractors of Indiana (AGCI)) and a member of the AGCI Safety Leadership Task Force and the Safety Committee. She is a professional member of the American Society of Safety Professionals (ASSP), the National Association for Women in Construction (NAWIC) and the International Contact Group for Slips, Trips and Falls. Kristin has most recently been involved with NAWBO (National Association of Women Business Owners) and the Indiana Subcontractors Association (ISA).
Specializing in General Industry, with a focus on the measurement of coefficient of friction on walking/working surfaces, Kristin's article on Slips, Trips and Falls was recently published in the trade magazine Sealant, Waterproofing and Restoration. Kristin's article titled "Lead SAFE, Think SAFE, Act SAFE" was recently published in Building Excellence magazine. Kristin has been a recurring speaker for Business and Legal Reports audioconferences, casing Slips and Falls Management as well as OSHA 300 Recordkeeping Laws. She has also been invited as a guest speaker from a local association discussing Accident Investigation Strategies.
Kristin was the moderator for a panel discussion casing OSHA partnerships at the project level, company level and for association involvement in 2011 for the Indiana Construction Association. Kristin continues to travel to various companies to present on Leadership Strategies and Earning Trust from the workforce in an effort to improve overall company/safety culture. Kristin continues to remain active within the Indiana University safety department by speaking to the student section of ASSP, as well as multiple classes at various levels of the program. She has been a guest speaker for multiple events and organizations, and continues to stay active in the following charities: TheraPlay, Leukemia and Lymphoma Society, Indy Do Day, Bosma Enterprises, Toys for Tots and St. Mary's Child Center.
Kristin received an "Outstanding and Dedicated Vendor Support" award in 2004, and the "Outstanding Client Services" award in 2004 - 2007 from a national client for her insight and risk liability assessments at both the management and operations levels. In 2015, Kristin received the "Distinguished Alumni Award" from her alma mater high school, Caston High School, in Fulton, Indiana, for her ongoing success and leadership role.
Kristin is married to her husband, who is a High School English Teacher, and they have two daughters, Ainslee and Anniston. She enjoys camping, interior design, reading, fashion, gardening, and all things DIY.
For more information on Workplace Safety and Training Solutions, check out our
Safety and OSHA Training section!
Do you have a training need or a question for one of our Safety Consultants?
We are here for you – Contact Us.
Check out our Upcoming Networking Events!
Read what our consultants have to say – The Consultant's Corner.
Make sure to join us each quarter for our Just The Facts Without The Snacks Zoom sessions! For more information on the schedule of events and registration, visit
Just The Facts Without The Snacks.
02092021