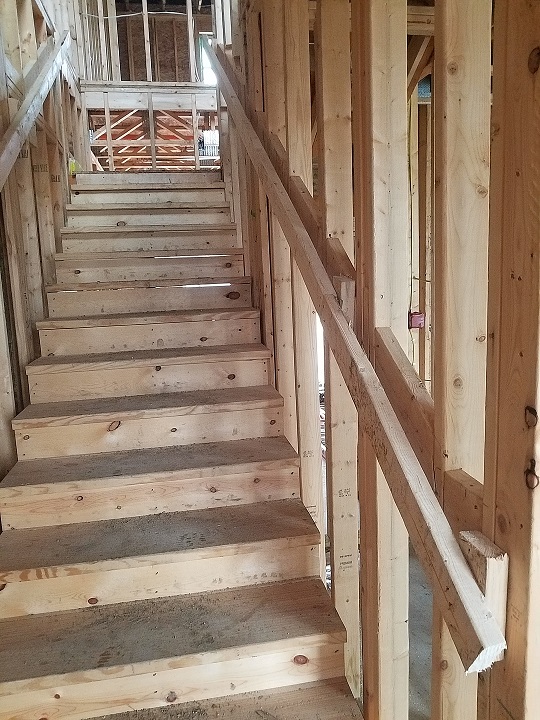 To prevent workers from being exposed to a potential slip, trip and fall hazard, handrails and stair rails should be installed on stairs with four or more risers.
The height of these rails should be 30 to 34 inches, with an intermediate rail about halfway between the top rail and base of stairs, if for a stair rail.
Different types of railing may be used, which includes:
Wood railings: 2 x 4 lumber, not more than 6 feet apart.
Pipe railings: 1-1/2″ inch diameter, not more than 8 feet apart.
Steel: 2 x 2 x 3/8" inch with an angle not more than 8 feet on center.
These rails should be smooth with no protrusions and be able to withstand
200 lbs. of force.
What is the difference between handrails and stair rails?
Stair rails are used to prevent workers from falling off the staircase.
Handrails are useful for stability and balance.
For more information on Workplace Safety and Training Solutions, check out our
Safety and OSHA Training section!
Do you have a training need or a question for one of our Safety Consultants?
We are here for you – Contact Us.
Check out our Upcoming Networking Events!
Make sure to join us on the second Wednesday of each month for our monthly Safety Facts and Snacks. For more information on the schedule of events and registration,
visit Safety Facts and Snacks.
08/13/19