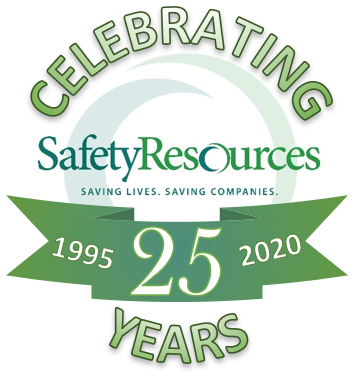 A message from Kristi VanSoest, President of Safety Resources, Inc.:
These days, 25 years is really something to celebrate. With the ever-changing workforce, updates in regulatory compliance, and consistent technology advancements, 25 years in business is not as common as it once was.

Over the years, we have weathered the dot-com boom, terrorist attacks, deep recessions and now a pandemic; but one thing has remained consistent: saving lives and saving companies will never go out of style.

I'm so proud of the work we do and the problems we are entrusted to solve, but none of that would be possible without the greatest consulting team that I am fortunate enough to call employees, but lucky enough to consider family.

I am more than ready to experience 25 more amazing years with incredible customers and partners, our amazing community, and dedicated employees!
THANK YOU
for helping us reach this
historical milestone!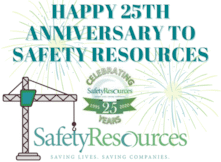 For more information on Workplace Safety and Training Solutions, check out our
Safety and OSHA Training section!
Do you have a training need or a question for one of our Safety Consultants?
We are here for you – Contact Us.
Check out our Upcoming Networking Events!
Read what our consultants have to say – The Consultant's Corner.
Safety Facts and Snacks is currently under construction. Please stay tuned for more information.
09/04//2020