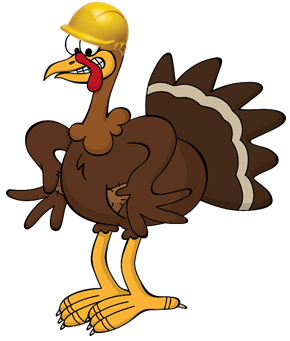 The Thanksgiving Holiday is here! So begins the time for family, friends, food and a time for thankfulness! Safety.lovetoknow.com has provided some useful holiday tips to ensure a Happy and Safe holiday!
ROAD TRIP SAFETY TIPS
Prior to heading out to visit family and friends for Thanksgiving, there are a few things you should do to reassure you have a safe trip.
MAINTAIN YOUR CAR
You should have your care inspected prior to the trip. Checking the tires, fluids, wipers etc. can help prevent unexpected breakdowns or problems. If you do need to pull over, make sure you pull off to the side of the road as far over as you can. You may want to consider signing up for roadside assistance such as AAA to be safe, especially if your car is an older model.
CHECK WEATHER CONDITIONS
For the most part, November weather can be unpredictable and it is best to be prepared. Checking weather conditions prior to departure is important, and it's also a good idea to check the predicted weather forecast for the ride home. If serious storms (rain or snow) are part of the forecast, you may want to consider changing your plans. Most phones have a weather app or one can be downloaded.
CHECK TRAFFIC CONDITIONS
Holiday traffic can be the worst and in most cases delays are inevitable. Leaving early can help avoid some of the holiday traffic. There are traffic apps that can help you navigate through or avoid congestion.
DRIVE SAFELY AND CONSIDERATELY
It is highly advised that you drive during the day when traveling for the holidays. You should also drive cautiously and within the speed limit. Make sure that you and your passengers are wearing seat belts. If you're driving a long distance, you may want to take turns driving and make sure you stop to take breaks, stretch, walk and get something to eat and drink.
PACK AN EMERGENCY KIT
Your emergency kit should include a blanket or two, a flashlight, road flares, and a first aid kit. Water and snacks should be included as well.
KID SAFETY
With unexpected delays come restless children. Always make sure they bring things to keep them entertained such as, books, games and movies. Also, have them bring their pillow so they can nap when they feel tired.
PET SAFETY
If you are traveling with a pet, he should be secured in the back seat with a pet seat belt or he should travel inside his carrier or crate. Leaving your pet unsecured can be distracting and dangerous for both you and your pet.
THANKSGIVING AT YOUR HOUSE
There are potential hazards that you should be aware of if you're holding Thanksgiving at your house. This includes fire-related incidents. According to the National Fire Protection Association, the Thanksgiving holiday has the most cooking-related fires over any other holiday. Some of these safety tips include:
Have an easily accessible fire extinguisher in your kitchen and more importantly, know how to use it.

Be cautious of what you're wearing while cooking. Do not wear flowing, loose clothing that could potentially catch fire.

Be knowledgeable and careful if using a turkey fryer. There is a high danger of fires and/or burns when using one.

Remain in the kitchen to watch over the cooking food.

Keep an eye out for any potential fires hazards that may come near the flame, such as oven mitts, dish towels, or plastic wrappers or bags.

Keep pot handles facing inward or to the rear of the stove to avoid accidentally knocking over a pot.

Watch out for any dangling electrical cords. Keep them up out of the way or unplug any small appliances you are not using them.

Keep floor clear of any debris to help avoid any unnecessary falling or ankle-twisting accidents.

Check with your guests if they have any food allergies and if so, let them know which dishes to avoid that may contain a particular allergen.

Make sure the turkey is fully cooked and leftovers are stored within two hours to avoid food poisoning.
KEEP KIDS SAFE
There is more than a good chance that your Thanksgiving celebration will include kids of all ages. The best ways to keep them safe includes:
Simply keep the kids out of the kitchen when cooking.

Keep any knives or any sharp objects out of their reach.

If you have lit candles in your home, they should be placed high and out of their reach as well.

If the weather is nice enough and the kids can play outside, always have a designated adult chaperone to keep an eye on them.
For additional tips on air travel, keeping your pets safe or how to safely handle that turkey, please visit https://safety.lovetoknow.com/Thanksgiving_Holiday_Safety_Tips

From our Safety Resources family to yours, we wish you a
Happy and Safe Thanksgiving!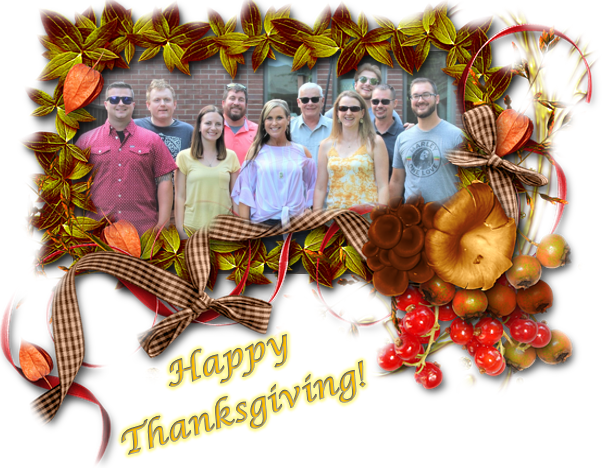 For more information on Workplace Safety and Training Solutions, check out our
Safety and OSHA Training section!
Do you have a training need or a question for one of our Safety Consultants? We are here for you – Contact Us.
Check out our Upcoming Networking Events!
Read what our consultants have to say – The Consultant's Corner.
Make sure to join us on the second Wednesday of each month for our monthly Safety Facts and Snacks. For more information on the schedule of events and registration,
visit Safety Facts and Snacks.
11/27/19