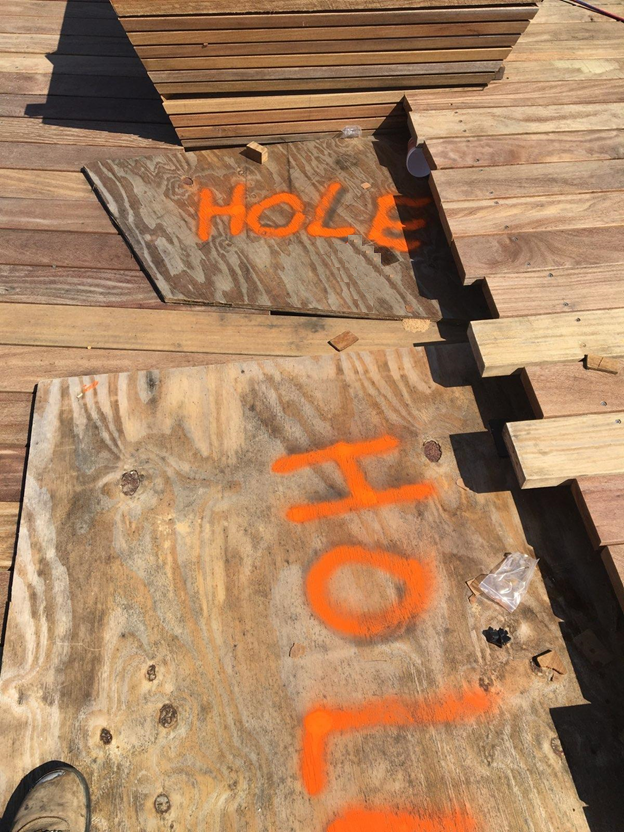 Holes and gaps measuring 2 inches in the least diameter can add to the equation, equaling a potential injury or incident. To prevent subcontractors from being exposed to these potential hazards:
Ensure that holes are covered with a material that can support 2 times the intended load; and

Secure these covers to prevent accidental shifting or moving and mark the cover with highly visible words, such as "hole" to indicate the potential hazard to all subcontractors present on the jobsite, as seen in here by Smock Fansler at the Wabash River Lafayette Project site.
For more information on Workplace Safety and Training Solutions, check out our
Safety and OSHA Training section!
Make sure to join us on the second Tuesday of each month for our monthly Safety Facts and Snacks. For more information on the schedule of events and registration,
visit Safety Facts and Snacks.
04/26/19