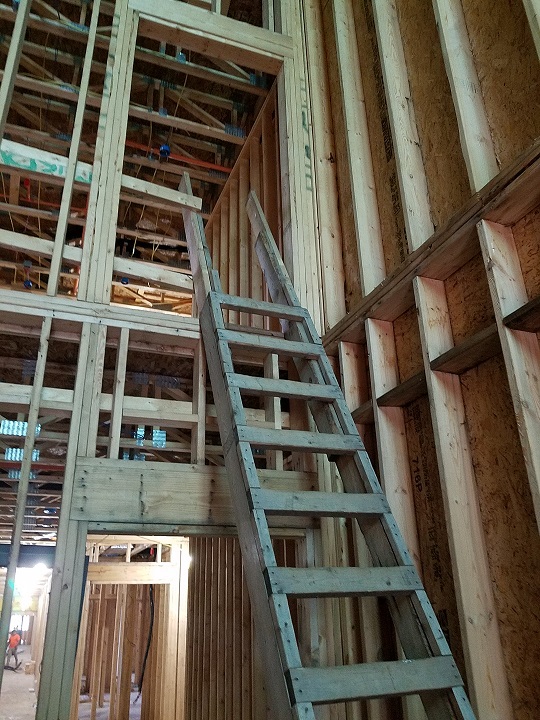 Job-built ladders are great tools for workers when extension or A-frames are not available.
There are many stipulations such as:
Ladders cannot be longer than 24 feet, excluding the side rail extension above the landing. For side rail requirements, they must extend 36" to 42" above the landing.

Side rails can be constructed with 2X6 in. lumber and should be a continuous piece.

The width of the rungs should be at least 16 inches, but not more than 20 inches.

Pieces of lumber should be used between rungs as fillers, which should be 2X2 in.

Cleats should be equally spaced 12 inches on center from the top of one cleat to the top of the next cleat.

As for all ladders, inspection for damage should be conducted frequently and regularly.
For more information on Workplace Safety and Training Solutions, check out our
Safety and OSHA Training section!
Do you have a training need or a question for one of our Safety Consultants?
We are here for you – Contact Us.
Check out our Upcoming Networking Events!
Make sure to join us on the second Tuesday of each month for our monthly Safety Facts and Snacks. For more information on the schedule of events and registration,
visit Safety Facts and Snacks.
08/06/19