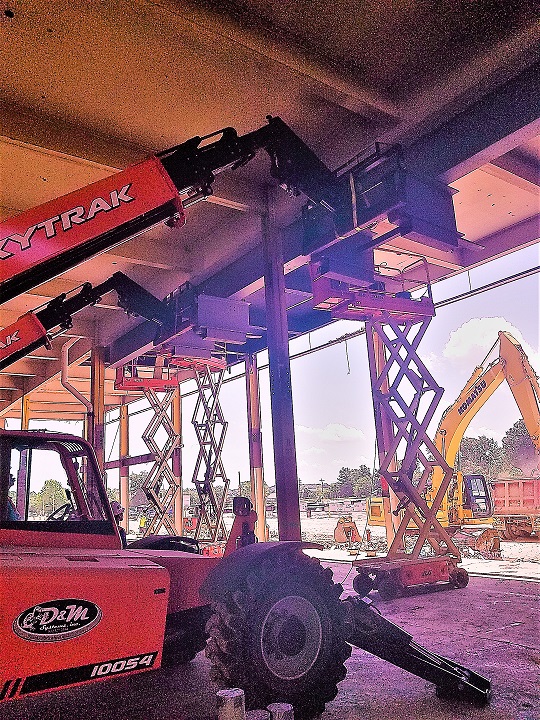 D&M Systems is seen here performing a multi-machine lift of a steel support beam. In order to prevent tipping and slipping, custom fabricated holsters have been attached to the forks of the lull. These beams are secured via straps.
As a means of preventing outside distraction, sound dampening head set communication is being utilized. This area has been marked off with danger tape to prevent other workers from entering near this high-hazard lift. Outriggers are properly engaged and a spotter is directing the operators as to ensure the beam remains level while lifting.
For more information on Workplace Safety and Training Solutions, check out our
Safety and OSHA Training section!
Do you have a training need or a question for one of our Safety Consultants?
We are here for you – Contact Us.
Check out our Upcoming Networking Events!
Read what our consultants have to say – The Consultant's Corner.
Make sure to join us on the second Wednesday of each month for our monthly Safety Facts and Snacks. For more information on the schedule of events and registration,
visit Safety Facts and Snacks.
09/12/19