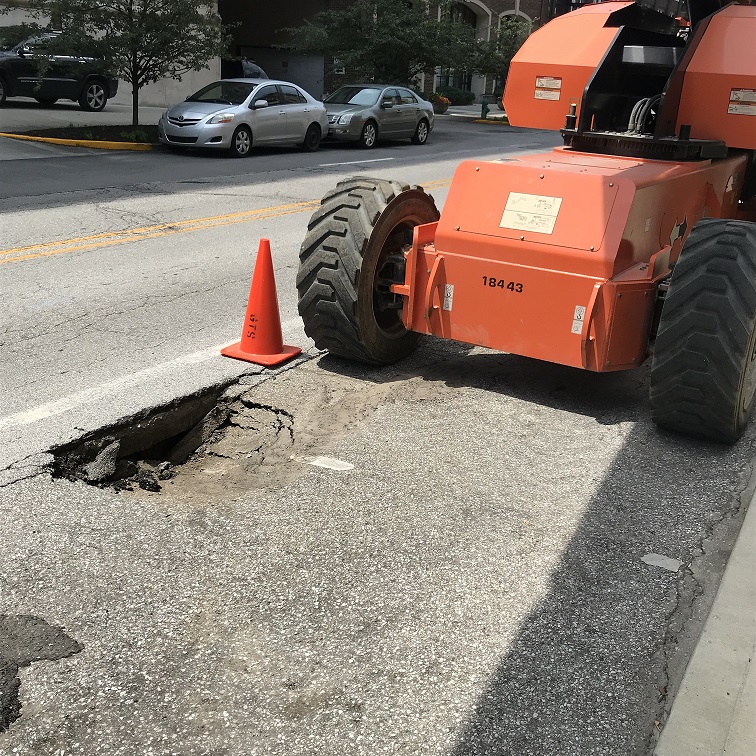 Powerful picture showing an aerial lift on a city street in downtown Indianapolis. The aerial lift has enough weight to punch a hole in the pavement, which shows that all streets- as well as parking lanes - are not created equally!
For more information on Workplace Safety and Training Solutions, check out our
Safety and OSHA Training section!
Do you have a training need or a question for one of our Safety Consultants?
We are here for you – Contact Us.
Check out our Upcoming Networking Events!
Make sure to join us on the second Tuesday of each month for our monthly Safety Facts and Snacks. For more information on the schedule of events and registration,
visit Safety Facts and Snacks.
08/01/19