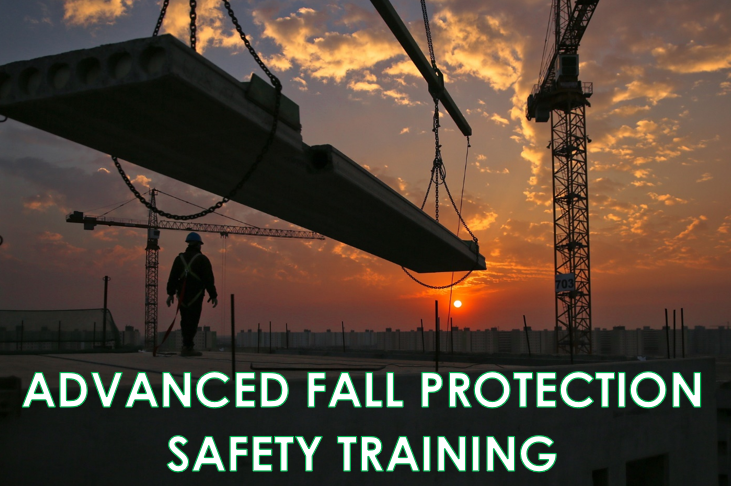 Safety Resources will be holding an Open Enrollment Advanced Fall Protection Course on Monday, June 3rd, 2019. This class will be on a first-come-first-served basis according to the order registered and will have a maximum of 25 students.
All students must understand and speak English as well as be able to perform basic math calculations.
EVENT DETAILS
Date: Monday, June 3rd, 2019
Time: 8:00 AM - 11:30 AM
Location: Safety Resources, Inc.
12 W. Vermont St.
Indianapolis, IN 46204
Cost: $200 per person
Trainer: Ryan Bruner
WAYS TO REGISTER
COURSE OUTLINE
Introduction to Fall Protection

Fall Basics.
Fall Protection Standards.
Fall Protection Equipment.
Fall Protection Standards.
Qualified and Competent Persons.
Types of Fall Protection.

Physics of a Fall

Basic Terminology.
Fall Calculations.

Methods of Fall Protection

Personal Fall Arrest vs. Personal Fall Restraint.
Guardrails.
Positioning Device Systems.
Roof Brackets and Slide Guards.
Warning Line Systems.
Controlled Access Zones (CAZ).
Safety Monitoring Systems.

Fall Hazard Assessments
PPE

When PPE is necessary;
What PPE is necessary;
How to properly don, doff, adjust and wear PPE;
The limitations of the PPE;
The proper care, maintenance, useful life and disposal of the PPE; and
Each affected employee shall demonstrate an understanding and the ability to use PPE properly.

Communication and Training

Competent Person.
Communication Processes.
Fall Protection Plans.

Equipment Maintenance and Inspection
The Advanced Fall Protection Safety Training identifies required components of the fall protection standard, 29CFR §1926 Subpart M, and is planned to help employees and employers - alike, to easily understand the technical side of Subpart M.
The class will be 3.5 hours long, and all attendants will receive certificates upon passing the test after classroom training is complete.

​​
​​
Kristin D. VanSoest Matt McCreery
President/CEO Director of Client Development
05/20/19