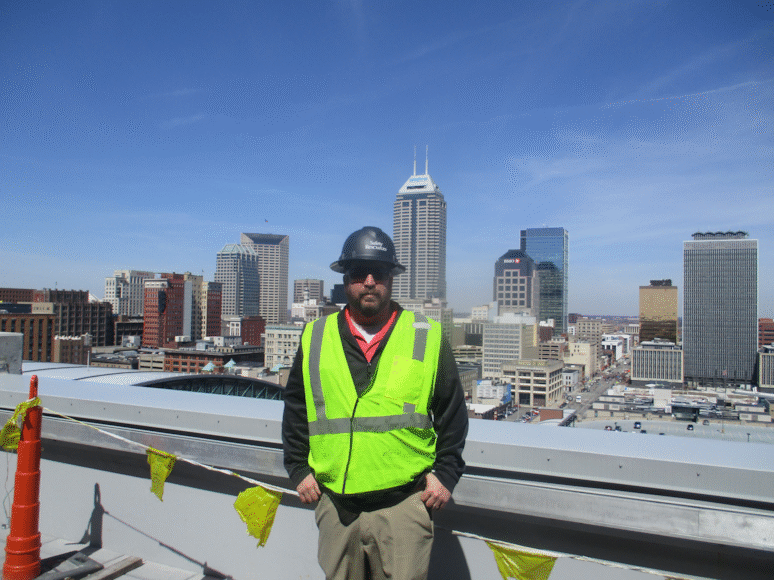 Senior Safety Consultant, Matt McCreery overlooking Bankers Life Fieldhouse and Downtown Indianapolis.
Matt provides safety expertise and direction for multiple general contractors, and also serves as the Director of Client Development for Safety Resources, as his relationships in the industry have proven successful for the overall growth of Safety Resources, Inc.
For more information on Workplace Safety and Training Solutions, check out our
Safety and OSHA Training section!
Make sure to join us on the second Tuesday of each month for our monthly Safety Facts and Snacks. For more information on the schedule of events and registration,
visit Safety Facts and Snacks.
04/19/19