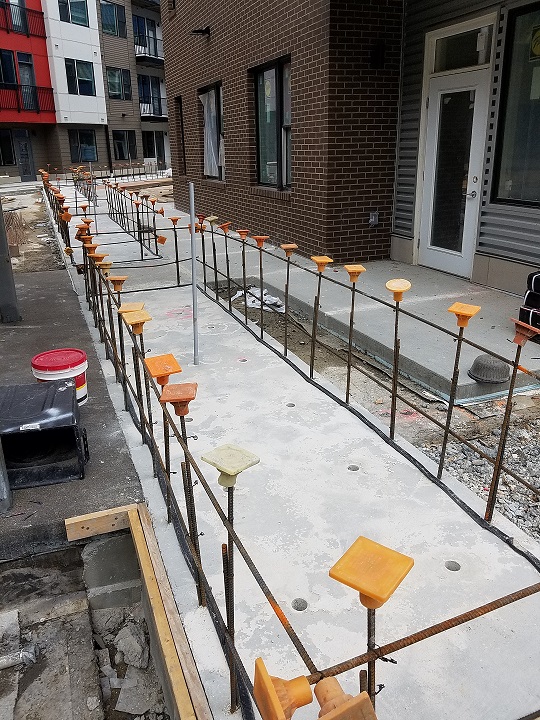 Rebar stakes are a common item that can be found on almost any worksite now days. Typically found in concrete operations, these stakes provide reinforcement to walls and flooring. A great tool, but a great hazard as well. When walking around a worksite,
many times we notice rebar protruding from the ground anywhere from a few inches
to a few feet.
Per OSHA Standard §1926.701, rebar stakes which pose a potential impalement hazard must be covered to provide protection to workers. This may include rebar caps, which must be placed on each individual stake. Another option is covering these stakes with a wooden plank or board that is attached to both ends of a run of stakes. This allows workers to return home without an additional hole in the body if they were to trip.
For more information on Workplace Safety and Training Solutions, check out our
Safety and OSHA Training section!
Do you have a training need or a question for one of our Safety Consultants?
We are here for you – Contact Us.
Check out our Upcoming Networking Events! 
Read what our consultants have to say – The Consultant's Corner.
Make sure to join us on the second Wednesday of each month for our monthly Safety Facts and Snacks. For more information on the schedule of events and registration,
visit Safety Facts and Snacks.
11/08/19