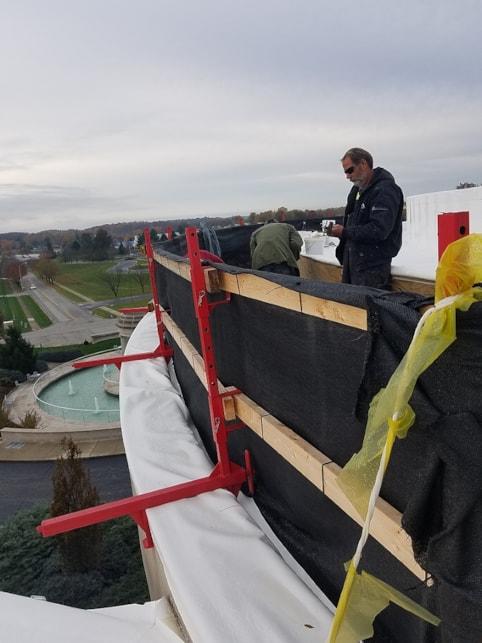 Roofing operations have high potential hazards associated with them. Among these include fall hazards, which are high in severity. Anytime work is performed on an elevated surface at or above 6 ft., fall protection measures are required.
The above picture, courtesy of David Risner, shows where the existing parapet wall does not meet the standards for guard railing in regard to fall protection systems. This required the workers to utilize parapet clamps to install proper guard railing systems, as to ensure compliance. A netting system has been attached to prevent object and tools from falling below and creating a potential falling object hazard.
This is just one of the many aspects of safety that keep workers returning home at the end of the day.
For more information on Workplace Safety and Training Solutions, check out our
Safety and OSHA Training section!
Make sure to join us on the second Tuesday of each month for our monthly Safety Facts and Snacks. For more information on the schedule of events and registration,
visit Safety Facts and Snacks.
03/15/19