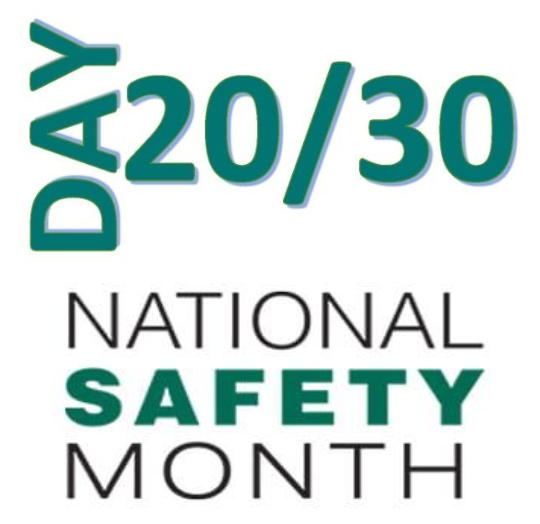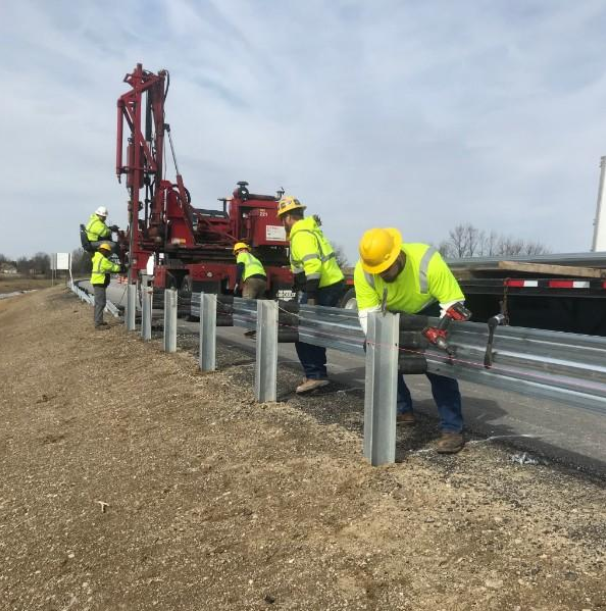 Check out the DOL's statistics of fatal road work zones.
Fatal injuries at road work zones
APRIL 05, 2017
April 3–7 is National Work Zone Awareness Week. From 2011 to 2015, 609 workers were killed from injuries at road work zones in the United States. These work zones include construction, maintenance, or utility work on a road, street, or highway. Workers in Texas, Florida, Pennsylvania, and California incurred the most fatal injuries at road construction sites during the 5-year period.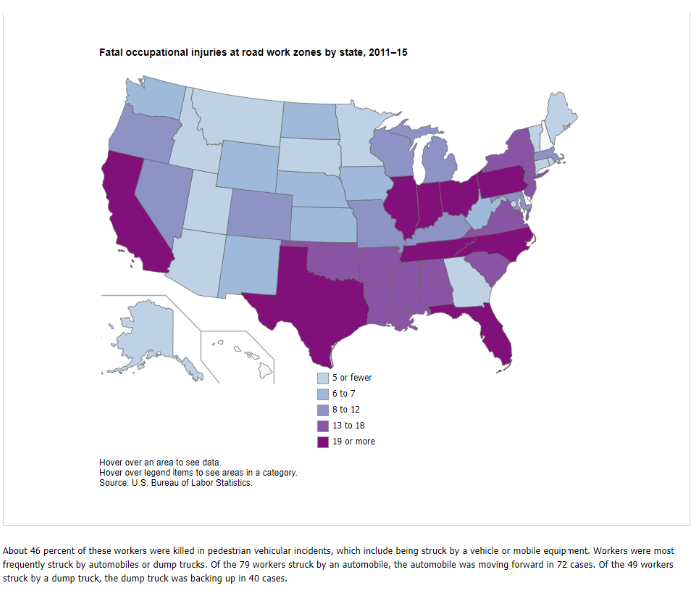 https://www.bls.gov/opub/ted/2017/fatal-injuries-at-road-work-zones.htm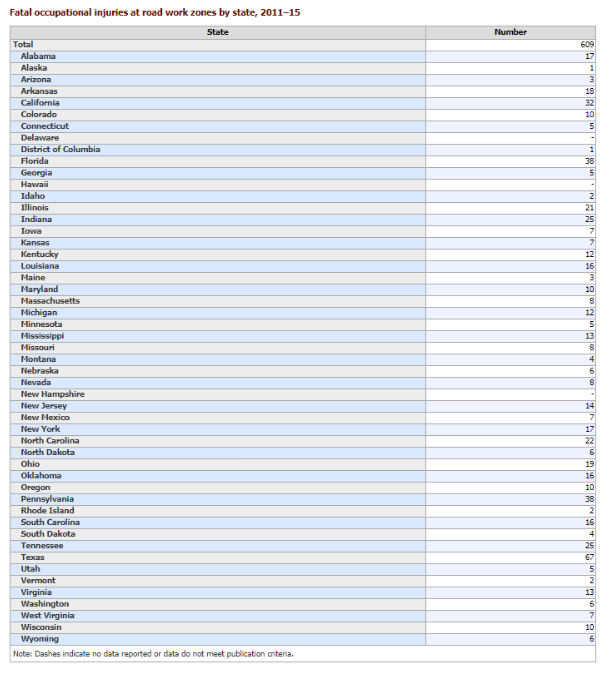 About 46 percent of these workers were killed in pedestrian vehicular incidents, which include being struck by a vehicle or mobile equipment. Workers were most frequently struck by automobiles or dump trucks. Of the 79 workers struck by an automobile, the automobile was moving forward in 72 cases. Of the 49 workers struck by a dump truck, the dump truck was backing up in 40 cases.
https://www.bls.gov/opub/ted/2017/fatal-injuries-at-road-work-zones.htm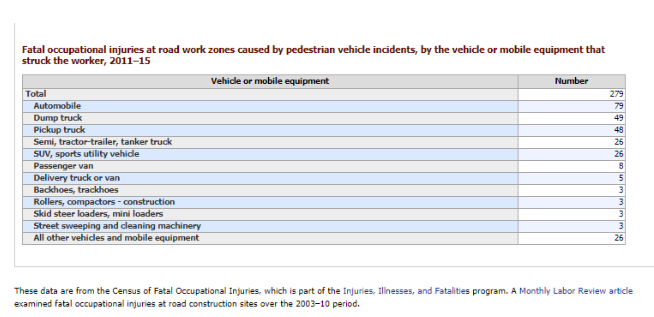 https://www.bls.gov/opub/ted/2017/fatal-injuries-at-road-work-zones.htm