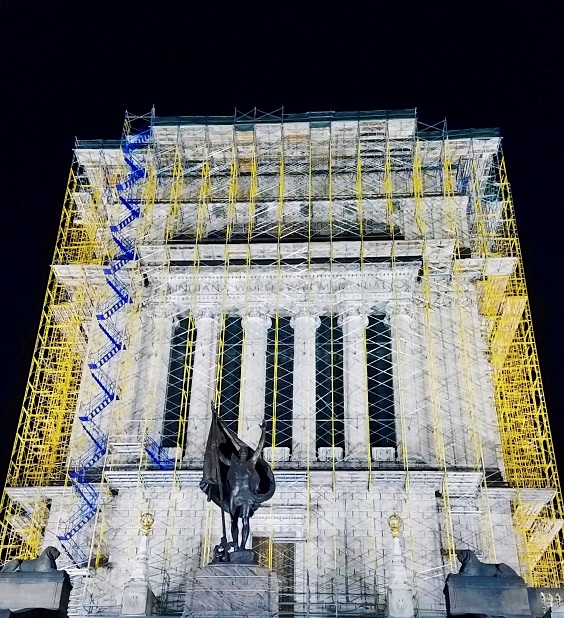 Whoever thought safety could be this beautiful? The next time that you stop by the Safety Resources office, be sure to check out the intricate scaffolding work that's around the corner from us at the Indiana World War Memorial. You won't regret it!
For more information on Workplace Safety and Training Solutions, check out our
Safety and OSHA Training section!
Do you have a training need or a question for one of our Safety Consultants?
We are here for you – Contact Us.
Check out our Upcoming Networking Events!
Read what our consultants have to say – The Consultant's Corner.
Make sure to join us on the second Wednesday of each month for our monthly Safety Facts and Snacks. For more information on the schedule of events and registration,
visit Safety Facts and Snacks.
11/14/19