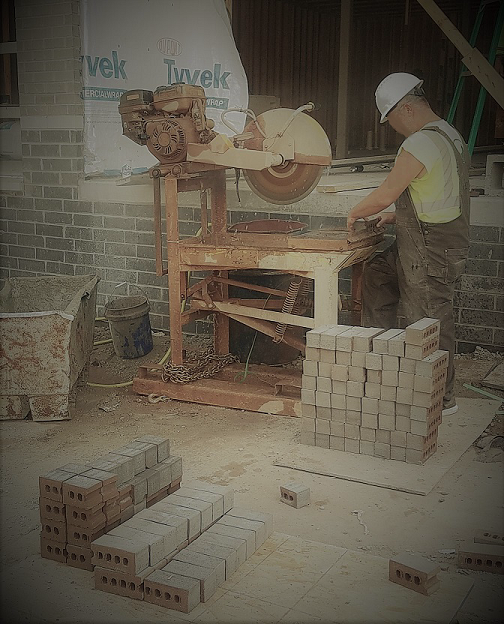 As OSHA is cracking down on silica exposure, a great guide has been posted called "Silica Table 1", which will help minimize the respirable dust produced during cutting operations on materials containing silica.
In terms of cutting outside of a project building, wet method cutting will be a simple way to reduce silica dust.
The worker pictured here is observed wearing eye protection and utilizing a saw that is constantly fed water. Common materials that contain silica include: concrete, graphite, mica, mineral products, and pavement.
For more information on Workplace Safety and Training Solutions, check out our
Safety and OSHA Training section!
Do you have a training need or a question for one of our Safety Consultants?
We are here for you – Contact Us.
Check out our Upcoming Networking Events!
Read what our consultants have to say – The Consultant's Corner.
Make sure to join us on the second Wednesday of each month for our monthly Safety Facts and Snacks. For more information on the schedule of events and registration,
visit Safety Facts and Snacks.
09/21/19