WHERE:
Safety Resources, Inc.
Via Zoom Meeting
WHEN:
Wednesday, April 8, 2020
TIME:
11:00 AM – 1:00 PM
Eastern Time (US and Canada)
SPEAKER:
Chris Hall
TOPIC:
Crisis Management
R.S.V.P:
This Safety Facts and Snacks will be conducted via online meeting by Zoom. Please register by clicking

HERE

. Upon receiving your completed registration information, the details of the Zoom meeting will be emailed to you.
VISIT:

HERE

to review the future topics and times.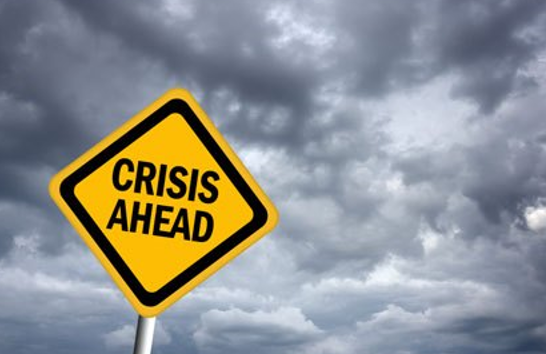 A crisis is defined as, "any incident that can focus negative attention on a company and have an adverse effect on its overall financial condition, its relationships with its audiences, and/or its reputation within the marketplace".
The purpose of a crisis management plan is to provide a systematic approach to managing a crisis in an organized fashion, without causing a major disruption to normal activities.

We plan to help create ways to respond very quickly to any type of situation because crises do not pause to allow us to think through the problem.

We will look at:
Team Responsibilities,
Crisis Procedures,
Crisis Notification,
Procedures for Threats,
Dos and Don'ts of Working with the Media,
Creating a Buy-Time Statement,
Preparing for Questions, and
Guidelines for the Spokesperson.
In these uncertain times, let us guide you through the basics of crisis management and offer a forum to discuss action plans with your peers.
We look forward to chatting with you!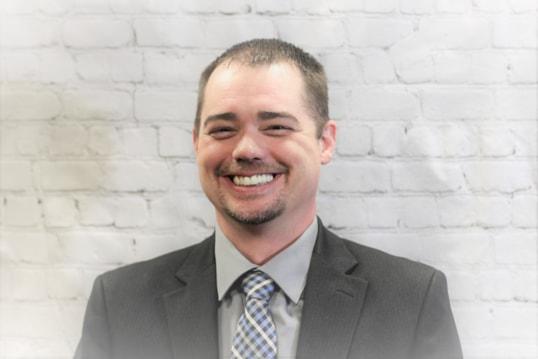 More about the speaker:
Chris Hall has been with Safety Resources, Inc. since 2006. Chris is currently the Director Education and Training at Safety Resources, Inc. in Indianapolis, Indiana. His role in this capacity includes managing the continuing education and training division. He oversees the development, marketing and implementation of the division and evaluates the programs for continuous improvement. Chris was instrumental in helping Safety Resources achieve Authorized Provider status through IACET (International Association of Continuing Education and Training), and continues to provide training and guidance at the management level to ascertain service excellence.
Additionally, Chris is a support role to the Director of Site Services. His role in this capacity includes managing employees within the construction safety site services division, overseeing the recruitment, hiring, supervision, and scheduling of staff and working directly with clients to ensure quality of service. This division serves as representation for owners and general contractors on various sized construction projects throughout the United States.
Chris is an OSHA Construction (OSHA 500) Authorized Outreach Trainer, a Certified Rigging and Signalperson (CIC), a Qualified Crane Operator Trainee, and conducts a wide range of construction, general industry, and management related safety training. Some specialized training topics that Chris conducts include OSHA 10 and 30 hour construction courses, Qualified Rigging and Signalperson courses, OSHA's Multi-Employer Citation Policy, Confined Space, Trenching and Excavation, Suspension Scaffolding, Fall Protection, Accident and Incident Investigation Strategies, Silica Awareness and Competent Person, and DOT Regulations, to name a few.
Chris has presented as a host or guest speaker for BLR audio conferences on a number of topics including: Safety Committees, Fall Protection, Hazard Communication and Safety Program Implementation. He has also presented for a number of trade organizations including the Coalition for Construction Safety (CCS, formerly MICCS), Indiana Subcontractor's Association (ISA), Indiana Construction Association (ICA), Allied Construction Industries (ACI), Indiana Water and Environmental Association (IWEA) and Monroe County Builders Association (MCBA). Chris was a selected speaker on Silica Regulations in Construction at the 2018 American Society of Safety Professionals (ASSP) and the Indiana Chamber of Commerce joint Health and Safety Conference. Chris has been a guest speaker for Indiana University safety and construction management courses at the graduate and undergraduate levels on multiple occasions.
Chris has been published by several trade magazines, Construction Executive, Building Excellence and Building Indiana. Most recently, his articles titled "Differentiating between Construction and Maintenance" and "The Training Dilemma" have brought about an abundance industry response. Additionally, Chris provides safety services to a portfolio of clients. He specializes in crane operations, trenching and excavation, suspension scaffolding, construction ergonomics, fall protection and general construction site safety requirements, as regulated by OSHA's Code of Federal Regulations. He has also served as Chair of the IWEA (Indiana Water Environment Association) Safety Committee.
Prior to working at Safety Resources, Chris was an Environmental Health and Safety Specialist for Kip Prahl Associates, where he instituted and assisted management with environmental safety programs for over 70 automotive dealerships in Indiana, Kentucky and Michigan. Within this capacity, Chris performed facility audits based on OSHA, EPA and UFC standards, conducted employee-level training and safety committee meetings, and provided recommendations to senior management as to the gaps within specific clients' safety programs.
Chris enjoys working on projects around the house, learning as much as he can about anything and everything, traveling to state and national parks with his two great kids, playing with his dog, Cooper, and enjoying his kids' sporting events.
03232020