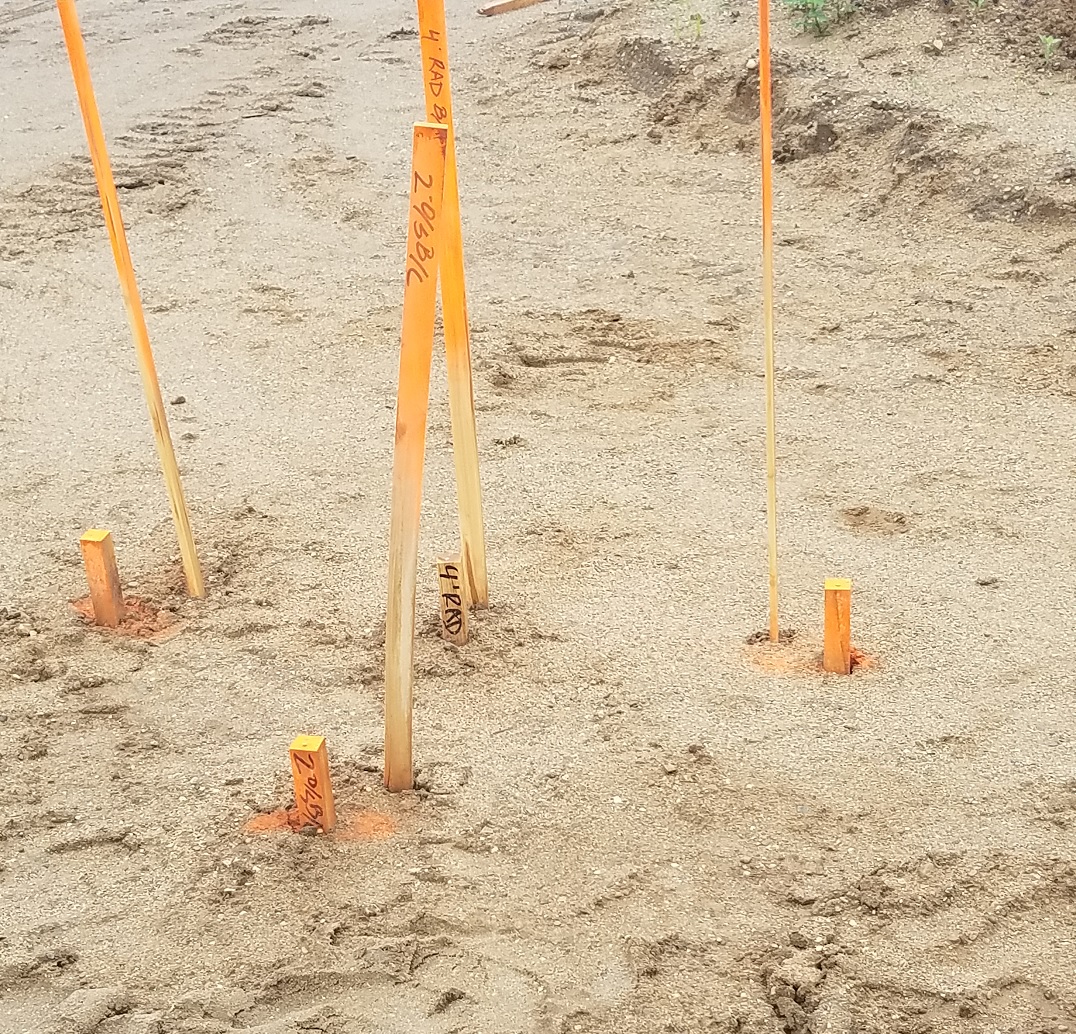 Every day as workers arrive onsite, new and unique hazards may be present. These hazards can range from a small potential for injury, all the way to an immediate danger
to life.
It is important to never assume that working conditions are the same, and daily inspections may be time consuming, but they may also save lives and prevent injuries.
Pictured above, wooden protrusions are being used as markers for future operations. These operations are near one of the exits to the project building. As a means of protecting workers from a potential slip, trip or fall hazard, onsite management has indicated that these such things must be marked with highly visible paint.
Even small hazards may result in big consequences!
For more information on Workplace Safety and Training Solutions, check out our
Safety and OSHA Training section!
Do you have a training need or a question for one of our Safety Consultants?
We are here for you – Contact Us.
Check out our Upcoming Networking Events!
Make sure to join us on the second Wednesday of each month for our monthly Safety Facts and Snacks. For more information on the schedule of events and registration,
visit Safety Facts and Snacks.
08/17/19